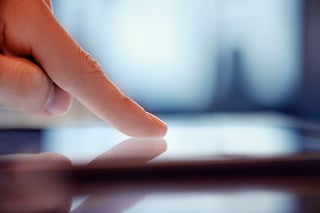 Your online store may be thriving, but there is so much more that can be done with the Sellers Commerce and UniformMarket software applications to increase your revenue. Here are five apps within Sellers Commerce to consider implementing into your store:
1. Preferred Group ($10/per month; also free with certain plans)
This app allows you to set up unique shopping experience for specific groups or companies. This is ideal for businesses that have specific standards of uniform wear that they need to relay to their employees through a simple, streamlined storefront. The Preferred Group app allows your uniform store to customize the experience for your buyers, which increases the chance of them feeling valued and a higher chance that they will continue to use your services.
2.
MailChimp (Free- all fees paid to MailChimp based on email list size)
This is a widely popular email software system that allows a business to safely create, send, and track, email communication performance. How it benefits your online store is through the streamlined list automation. Using the MailChimp app, you can export all of your shoppers' email information straight into your MailChimp account and then create templates that match the look and feel of your business. With more than 4 million people using this platform, it easily allows your uniform store to communicate product updates, events, promotions, and announcements to your loyal customers efficiently.
3.
Smith & Warren Badge Designer (Free)
For over 75 years, Smith & Warren has manufactured uniform insignia and badges out of a technologically innovative facility based in White Plains, New York. After shoppers build their custom badges in their online stores, this app allows you to send it to Smith & Warren where it can be ready in as little as three weeks.
4.
Social Share (Free)
With the permeating presence of social media these days, it is advantageous to capitalize on it via social share. People love sharing their favorite products, news articles, and other content with all of their friends. This app gives shoppers the ability to share their favorite products through this social links widget, which can then be configured to the specific networks that make the most sense to reach your target market.
5.
Product Compare (Free)
This premium feature is ideal for buyers who are finding multiple products that they like on your website and want to compare them in an easy, side-by-side layout. While browsing through products, shoppers can click the "Add to Compare" link and then see a preview of all of their selections on the main product page. Brands, prices, technical information, and pictures are neatly organized into columns and saved into one place where the page link can be shared with key decision makers.
Utilizing these apps for your online uniform store gives your business a competitive advantage over those that just have a simple shop. Apps such as MailChimp, Social Share, Product Compare, Smith & Warren Badge Designer, and Preferred Group make it easier for your customers to find exactly what they are looking for in a simple, modernized package.