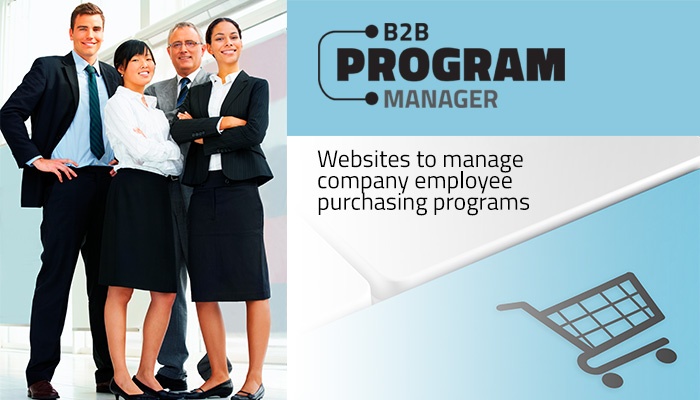 When it comes to uniform customers, you will see a variety of shoppers hitting the Internet and browsing your online store. B2B online stores seldom deal with just one target audience interested in direct sales. There will have corporate purchasers in variety of sizes. For convenience, we will call them "small, medium and large" although this does not always indicate teh size or purchaser or purchases. You will find they all want the apparel organized in a convenient manner while having the desired embroidery options available right at their fingertips.
Here at UniformMarket, we make the process of selling uniforms online easier for companies by offering online software for you to facilitate selling managed uniform programs and customized solutions. If you are wondering how to develop an eCommerce uniform apparel site for small, medium and large company purchasers, check out the following tips that will allow you to offer the ideal customer service solutions at each of these buying levels.
Small Accounts: Individual Uniform Customers
Small individual uniform customer accounts are usually purchasers who are buying uniforms for their own use on a public website. They are the crossing guard, nurse or construction worker looking for extra uniforms or need to replace old uniforms occasionally. These workers want to efficiently browse the site and locate the ideal uniform quickly.
The site you want to create for individual uniform customers should be logically organized, so it only takes a few clicks for them to reach the desired uniform page based on sizes, colors and market segment. A public website designed for shoppers to purchase uniforms individually works best for small accounts, as you will be able to draw in as many people as possible.
Medium Accounts: Group Purchasers
Businesses who fall into the category of group purchasers will normally look for a retailer that can give them a more personalized and helpful experience. They want to have the right choices in uniforms at the right time without the wait. Examples are a dental office, a single location restaurant or an independent retail store with only a few employees.
To attract group purchasers, B2B online stores should create a "store within a store" environment. This online setup allows the purchaser to locate their uniforms based on their specific purchasing requirements. At UniformMarket, we suggest the B2B Retailer Pro that we offer. Purchasers become Preferred Groups, as they are taken to a private online area where they can view and browse through their specific uniform preferences at prices tailored to their business. They also have full access to embroidery options to provide a more customized appearance to their uniforms.
Large Accounts: Managed Uniform Programs
Police departments, hospitals, airlines and other large employers require uniform purchasing options for a large number of employees on a continual basis throughout the year. Uniform purchases must constantly be tracked by management to ensure they never run out of uniforms for new employees or replacements for existing employees. These large companies are always concerned about the personal brand image of their employees that needs to be maintained at all times.
When selling uniforms online to large companies, you can get great results from a dedicated website that provides a more interactive experience. Provide controlled access to the website while offering resources and reporting tools so your customer can track purchase and shipping activity. These private store account arrangements, which UniformMarket provides with our B2B Program Manager, offers scalability so that your online store can meet the uniform purchasing demands from these companies.
For B2B online stores selling uniforms by direct sales, there are two things to keep in mind in deciding the best way to sell apparel to your customers: fully understand the target market segment who will be buying your uniforms, and know their shopping preferences. These aspects will allow you to create the website that can offer the best experience to the end user.