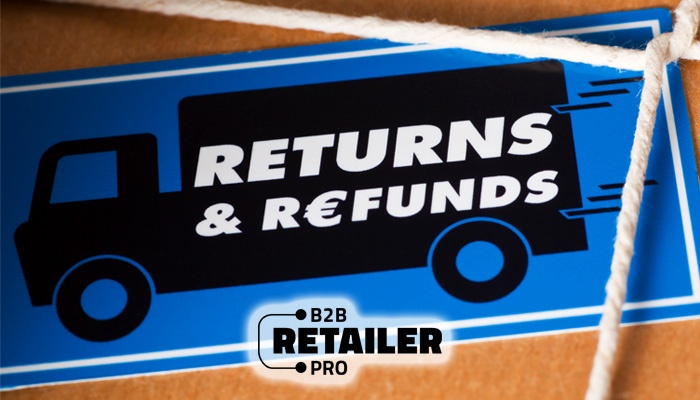 Despite your best efforts, customers will occasionally demand uniform store returns — even when the issue with the order is clearly their fault. Your response to their potentially unreasonable complaints or requests will determine not only whether you receive repeat business, but also your reputation as a uniform and gear supplier. Keep reading to learn more about eCommerce return best practices.
The Simple Approach: Issuing a Credit on Their Card
Consumers typically prefer full online refunds, which allow them to avoid the obligation to make unwanted purchases. Unfortunately, issuing straightforward credits could prove more expensive on your end. It's a simpler policy though, and therefore preferable for retailers who largely cater to individual customers with single orders. In addition to offering a full or partial refund, some merchants also provide coupons for future orders.
Offering a Store Credit For Additional Purchases Online
Store credit allows you to recoup most of the investment a dissatisfied customer made prior to sending the item back. Furthermore, credit could prompt customers to spend more than they would have in the first place, thanks, in part, to added exposure to your products. If you have a physical location, this approach could also drive customers to your storefront.
Unfortunately, new customers sometimes resent store credit and may view it as an unnecessary inconvenience. These disappointed consumers may be less likely to return to your store or to recommend it to others in the future. If, however, your company primarily caters to repeat buyers, store credit could prove a more economical approach, while still delivering the high customer satisfaction you desire.
Your approach to refunding customers will depend largely on the type of consumers you serve and whether they are inclined to provide repeat business. Think carefully not only about immediate cash flow, but also the potential for dissatisfied buyers who speak ill of your company's customer support. Regardless of the approach you select, it's imperative that you make your policy clear so that there is no confusion among customers.
Whether you prefer to issue store credit or provide full refunds, the UniformMarket eCommerce platform powered by Sellers Commerce will provide the solution you desire. Contact us today to learn more about refund options and for guidance with all aspects of uniform and gear marketing.