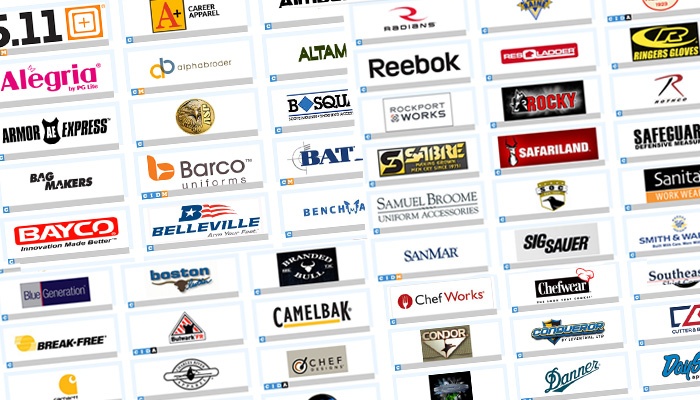 How often uniform catalogs are updated changes from company to company. Scheduled updates can be made annually, seasonally, monthly, or at random.
At UniformMarket, we do our best to keep track of when suppliers will send updates, but it changes frequently – some send us updates without us asking, some only send when we ask, and other rarely send updates or tell us that their products never change. We do, however, have a number of catalogs that we update every month:

5.11 Tactical

alphabroder

Barco Uniforms

Bates

Berne

Blauer

Bulwark FR

Carhartt

Chef Designs

Edwards

Elbeco

Horace Small

Koi

Littman

Med Couture

SanMar

Thorogood

Tri-Mountain

VF Imagewear

Wonder Wink

Wrangler
We believe updating catalogs is an important part to a successful uniform business. At UniformMarket, we have a system in place so we can update manufacturer catalogs when needed. We call it Brand Syndication. We continuously add to, update, and remove categories and products through this process. Here's how we do it:
Category additions, updates, and removal:
When we have an addition, categories are added to match UniformMarket's master version of a manufacturer catalog. Updates are made to Category Names, Descriptions, and Images each time a catalog update runs. If a store owner using the Retailer Pro platform has made any changes to the category name, description or image, then they can in effect lock the category and we never update the category information again. Removing a category only happens when a store owner has not changed anything and the master version of the catalog no longer uses that category.
Product additions, updates, and deletes:
When it comes to product additions, updates, and deletes in our Brand Syndication process, we update them in a similar way. For an addition, new products are added to UniformMarket's master version of the manufacturer's catalog and then those changes are automatically loaded to your store.
New updates are added in the same way and these include items such as: Product Name, Description, Images, Options, SKUs, and Prices. At this point, category assignments are also updated, but only those maintained by UniformMarket. If you wish, you can create your own, and our catalog service won't touch them. To then manage a product yourself, just click on the "Full Lock" checkbox of the product in your store admin.
When removing products or SKUs, the master version is once again updated and then automatically updated in your store. If you want to archive or remove a product or SKU yourself, turn off any future updates from UniformMarket and follow the same directions as you would to manage a product update yourself.
So, exactly how often do uniform manufacturers update catalogs? There is not set schedule for all uniform manufacturers, but we know that to run a successful online uniform store, it's important to update categories and products whenever possible. At UniformMarket, we make sure to have a working system in place that allows us to make the necessary changes, when needed, and as smooth as possible.
To see a list of manufacturer catalogs currently being maintained in our Brand Syndication process, click here.
We know this is a lot, but we're here to help! Contact UniformMarket today to learn how we can help build, grow and manage your uniform business.