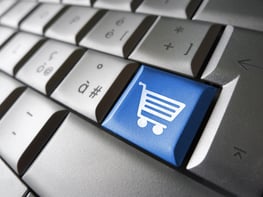 The parent company of UniformMarket, Sellers Commerce, is always coming up with cool new features. While some of these features are used every day, some are often overlooked.
Two of these overlooked features offered by UniformMarket are the Preferred Group and the Shopper Group. Here is what they are and the differences between the products:
Preferred Groups
This features allows a website store owner to set up a VIP area for each of their special, select customers. These private areas are typically used for a specific, individual B2B account. They can also be used though for individual departments, or divisions, within that account. Store owners can configure this "store within store" group to see their specific custom products with embellishments or embroidery options. Shoppers will also see the contracted pricing they receive from the store owner. In addition, the Preferred Group page can have visuals and messages presented that only those shoppers will see after login.
Creating a "store within a store" gives your customers a better experience when shopping for uniforms because when they log into the website they see their company logo, a personalized welcome message, and the exact products that they want. When visiting your website, the Preferred Groups feature can be hidden from regular shoppers while the select groups can log in to see their customized store.
Preferred Groups are available as an app on the B2B Retailer Pro platform.
Shopper Groups
A Shopper Group is an assigned, dedicated discount applied to all members of a particular group. It's like being a part of a discount club.
A Shopper Group allows a streamlined approach to keeping customers engaged and wanting to return to your website… because everyone loves a deal!
Giving your uniform shoppers the ability to purchase what they need with all of the features available in B2B Retailer Pro ensures an excellent customer experience personalized to their business and uniform needs. The service your customers receive through the simplicity and ease of uniform shopping will keep them coming back for more.