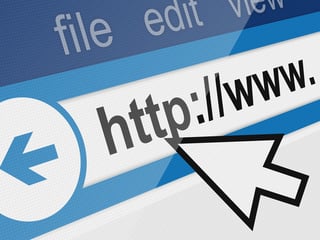 Having an ecommerce site for your uniform store is an incredible way to increase revenue and exposure for your company. But, getting a successful online store built can be a long and complicated process. While tedious, it doesn't have to be frustrating. Read on to discover what you need in order to build a great online scrubs store.
There are three ingredients necessary for every prosperous online scrubs store: an online shopping cart that works for uniforms, a way to maintain all of your product catalogs and a digital marketing plan. You can follow our list below to ensure your site is up to par, or you can find an individual or company to help you make the most of your site.
An online shopping cart that works for uniforms
Not all ecommerce sites are created equal. As such, you need to ensure your site is optimized to take uniform orders. Implementing best practices for your website will go a long way toward creating an intuitive checkout process, and increased customer satisfaction, loyalty, and trust with your brand. Make sure your online scrub store is responsive and optimized for the mobile user, has a clean and professional design, and is functional.
Make sure your online scrub store meets the below criteria:
Learn more about how to build a (better) website!
A way to maintain all your product catalogs
If you're taking the time (and investing the money) to build an online scrubs store, you must make sure you have a way to maintain and update all your products. After all, the only thing worse than not having an online store is having one that is poorly managed with incorrect data.
Showcasing all of the products and services you offer is imperative for the well being of your online scrubs store. It basically levels the playing field, making you just as relevant as competitor uniform stores offering similar products. So ask yourself — can you export data from your in-house computer systems? Do you have an employee or team internally who will handle product management on the website?
If you answered no to either question, consider hiring a company to help with maintaining product data online. There are hundreds of companies that will contract with you in the US and overseas to help maintain the information on your online scrubs store.
At UniformMarket, we offer a platform where all that data is seamlessly and automatically updated for your online store. Don't wait any longer, learn how UniformMarket can help your business maintain all the product data on your online store.
A digital marketing plan
As a uniform retailer you're missing out on a massive segment of the market if you can't sell your apparel online. Many customers prefer to buy online instead of going to a store, so having an online uniform store is a major advantage.
But even if you have the best quality uniforms, on an incredibly user-friendly website, you must have a digital marketing plan to optimize your efforts and ensure customers can find your site.
Building a better plan for marketing your website both on- and offline will increase your chances of customer acquisition and lead generation.
When crafting a digital marketing plan, consider:
Who will promote your website

What size budget you're comfortable allotting to digital marketing

How will you use (and grow)

your social media platforms
—
At the end of the day, you want to represent your business in the best way possible. In order to stay competitive in the uniform industry you'll need to have an online store that is not only there, but fully functional! Additionally, maintaining all your products on your website is the best way to offer your customers everything they could possibly need so they don't feel the need to look to your competitors. But all your efforts would be done in vain in if you don't have a comprehensive marketing plan for your website.
We know this is a lot, but we're here to help! Contact UniformMarket today to learn how we can help build, grow and manage your uniform business.