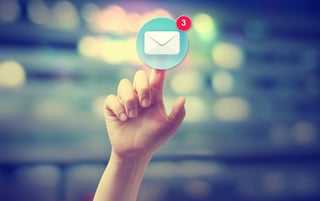 The power of email is an incredible thing. It allows an easy way to communicate with current and prospective customers. Even automated response messages generated by your website hold a lot of weight and should be well crafted and personalized.
Have you been wondering how to improve email auto responses? Are you looking for more opens? Clicks? Sales? The below best practices will help you to craft the most effective automated email messages to get you the results you want.
Include a Clear Subject Line
You don't want to keep the recipient guessing. The subject of your email should clearly state what the email is about — whether it's a confirmation of a new account, an abandoned cart, a promotion, or an offer. If the recipient doesn't understand what the email is about from the subject, there's a lower chance that they'll open the email at all.
Make Sure Your Message is Concise
Your readers are busy — don't confuse them in anyway or send them a long, drawn-out emails. Make sure you get to the point quickly and effectively. Include your call-to-action in the beginning or the middle of the email — there's a much better chance the reader will continue on if you do.
Personalize Your Message
Most automated email systems allow you to insert personalized tags into emails. Based on the contact information you have, you can add things like the contact's first and/or last name, non-sensitive account information based on what the email is about, the contents of the customer's cart, or appropriate links. Just be sure to stay on topic throughout your message.
Be Timely
Make sure your emails are appropriately automated to send. Depending on the purpose of the email, some should be sent immediately and some might require a bit of time in between. For instance, some activities, like a new account or a request for a new password, require an immediate email to be sent. However, for something like a cart abandonment, an email should be sent a few hours after.
Don't always focus on selling
There's a time and a place to sell, and it's totally fine to sometimes include a sales message in your emails. However, not every email needs to include product messages, promotions, offers, and discounts. If you are too salesy, you're likely to push your customers away. Provide readers with strictly informative messages from time to time and you're bound to see a better response rate.
If you've been asking yourself what to put in your automatically generated emails, be sure to follow the above recommendations for the best results. You'll likely see more email opens, clicks, leads, and ultimately, more sales.