From boutique microbusinesses to vast online retailers, uniform and gear companies come in all shapes and sizes — and serve all industries imaginable. Despite their many differences, all require an online presence exemplified by easy ordering. The following are just a few of the remarkable uniform retail websites that have built their online acumen with assistance from the Sellers Commerce and UniformMarket platform: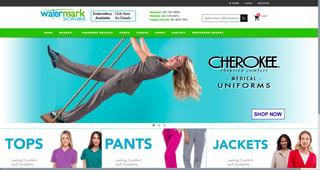 1. Watermark Scrubs
With locations in Houston, Victoria, and Corpus Christi, Watermark Scrubs is Texas' ultimate source of scrubs and other medical apparel. The retailer's offerings are consistently in keeping with the latest uniform and apparel trends. Top brands include Barco, Landau, and Cherokee Medical. Numerous personalization options are available, including custom embroidery.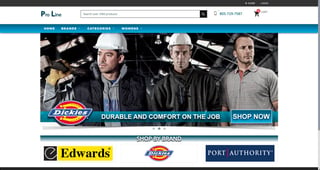 2. Pro Line Supplies
From chef coats to bib overalls, Santa Barbara's Pro Line carries it all. Products are available in a vast array of sizes, styles, colors, and fits. The company also offers a variety of accessories, including socks, bags, ties, belts, and more.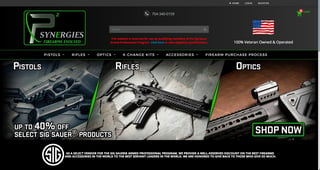 3. P2 Synergies
Owned and operated by veterans, P2 Synergies is exclusively available to those involved with the Sig Sauer Armed Professional Program. Qualified buyers enjoy exceptional discounts on pistols, rifles, rangefinders, spotting scopes, and more. Based in Davidson, North Carolina, the retailer has a great motto: "Proudly serving those who continue to serve."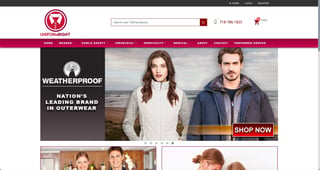 4. UniformRight
A top Long Island uniform retailer, UniformRight provides uniform and gear to those working in the hospitality and medical industries, plus industrial and public safety professionals. Featured brands include Hall of Fame, Bulwark FR, Chef Works, and Dickies.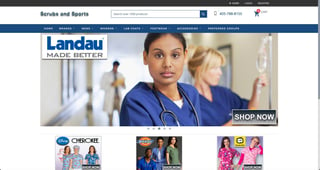 5. Scrubs and Sports
Medical wear can be surprisingly stylish, as evidenced by the many designs offered at Scrubs and Sports. The Shawnee, Oklahoma retailer offers exceptional service, plus a wide range of flattering and comfortable apparel, designed to keep medical professionals looking and feeling their best during long shifts.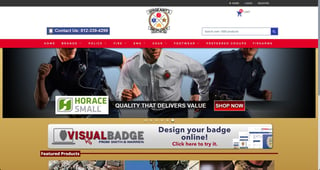 6. Sergeant's Uniform Supply
Based in Bloomington, Indiana, Sergeant's Uniform Supply specializes in uniforms and footwear for law enforcement officials, firefighters, and emergency medical technicians. Featured products are both durable and comfortable. Numerous customization options make public safety and medical professionals more identifiable in emergency situations.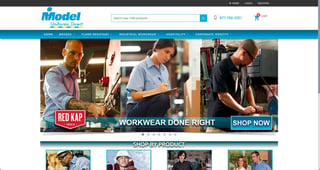 7. Model Uniforms Direct
Model Uniforms Direct works directly with a variety of companies to tailor perfectly-fitting and professional-looking uniforms. The company offers a variety of flame-resistant pants, coveralls, and outerwear, plus high-visibility industrial wear. Other products from the Charleroi, Pennsylvania retailer are aimed at the hospitality industry or designed for corporate branding purposes.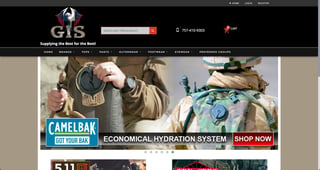 8. GIS Inc.
Established in 2004, GIS Inc. began as a female-owned and operated microbusiness. Today, the SWAM-certified retailer is an authorized GSA contractor. Located in Chesapeake, Virginia, the business provides durable apparel and gear for military and law enforcement organizations. The company's mission is to provide "the best for the best."
The uniform retailers highlighted above are wildly different, but they all share the support of Sellers Commerce and UniformMarket. Contact us today to learn how your uniform and gear selection can best be displayed on an intuitive and attractive ecommerce website.