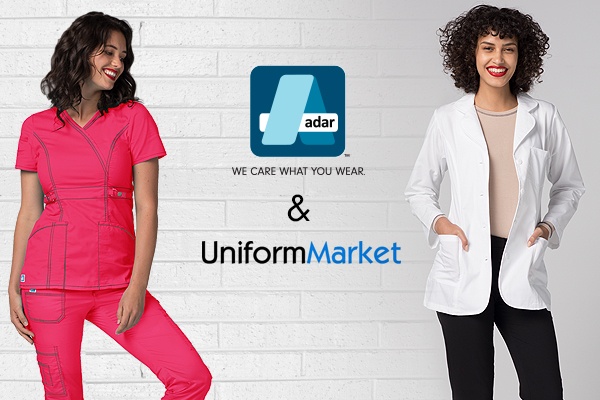 UniformMarket, powered by Sellers Commerce, is pleased to announce the addition of Adar Medical Uniforms to our wide array of product offerings!
By bringing this market leader into the fold, all participating and authorized uniform retailers, dealers, and distributors using the UniformMarket platform now have easy access to cutting-edge Adar products.
For more than 45 years, Adar Medical Uniforms has been providing the medical professional community with fashionable, practical, and high-performance work wear. Today, its Universal, Pop-Stretch, and Indulgence Collections raise the bar by keeping functional design in mind.
For retailers that specialize in the medical space, Adar provides a popular new path to success with consumers.
If you are already using the UniformMarket platform, you can log in to your website's admin area and select the Adar catalog.
To view how the Adar catalog will look on your website click here.
Not using our e-commerce platform? Click the banner below and check it out.