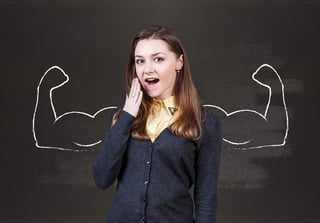 It's without argument that everyone loves convenience and that's no different when it comes to purchasing uniforms. Online shopping has become commonplace in almost every industry and uniform retailers are quickly turning to online stores to sell uniforms. Having an online presence helps uniform retailers not only better manage uniform programs but it also helps to sell more if it's done correctly.

To help you get started selling uniforms online, we have put together a list DOs and DON'T's to help ensure success.
Do:
Tell your story. Your website should reflect your company and the brands you sell. Be sure to include information about all of your products and

keep it updated based on your catalogs

.

Describe categories. Help your customers better understand your company by providing in-depth descriptions of the categories in which you specialize. Let them know what type of industries you are experts in so they feel they can trust your company.

Use great photos. Each item you sell online has to be accompanied by a great photo of the product. These photos help customers understand what they are getting and inspires confidence in your products.

Communicate with stellar customer service. You need to communicate with your customer throughout the ordering process. Have a customer service number for online sales on pages throughout your site. You should also send automatic confirmation emails and updates on when items have shipped to provide your customers with the best service.

Suggest related items. By suggesting related items, you can often upsell to your customers. Whenever a customer visit a product page, the page should feature a "Related Items" section featuring other products, such as accessories, that are often bought at the same time as the product. Not only does this make your website easier to use for customers, it also inspires more spur-of-the-moment purchasing decisions.
Don't:
Lose track of orders. You need to have a system in place to stay on top of online orders, fulfilling them and shipping them out. You should move quickly on these orders to stay ahead and prevent a buildup that could slow you down — and dissatisfy your customers.

Assume customers know anything about the product. When customers are purchasing online, they want all the information they can get to feel confident about their order. Be sure your product listing includes size charts, color details, fabric details and any other information that could help your customers make a purchasing decision.

Have untrained employees. All of your employees need to understand your company and products, as well as the online order process. By keeping your employees well-trained, you give them the tools they need to do their jobs well and deliver great service to your customers.

Be afraid of discounts. You can offer discounts online, which can spur increased sales. Consider creating offers for loyal customers or customers who purchase in bulk. Just like in your store, you can also offer sales on items that simply are not selling well.

End communication with the sale. By selling online, you are able to collect more data about your customers that helps you stay in touch with them. Create e-mails to go to customers on a regular basis, informing them about sales or new items they might be seeking in the future.
As you set up online uniform sales, always be mindful of your customers' needs and wants. Let this knowledge guide you as create product pages, write content and design product fulfillment processes and you will be on your way to online selling success.