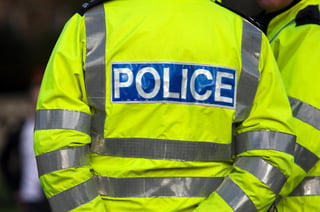 There are many benefits to having accurate, appropriate decoration and embroidery options for your uniforms. When you're purchasing uniforms, it typically means that the apparel is decorated in a specific way. Unlike some companies that just require their employees to wear black shirts and khaki pants, having very specific uniforms ensure your staff can be separated from the general public. This is most relevant for professions like the police, military, emergency personnel, and medical staff, but can prove to be very useful for big box retailers and even smaller companies like catering businesses and restaurants. Below we've outlined benefits to having accurate decoration and embroidery options for your online uniform store.
Your Uniform is Unique
Having specific uniforms allows your company and team to look different than the restaurant across the street, for example. Your apparel also can be decorated in specific ways to match company protocol such as having patches or emblems on sleeves, names applied to the left or right side of the chest, etc.
Every company that assigns uniforms handles these options in specific ways. You can offer general decorations on your public website for a customer to place orders, but if you set up shoppers to be able to order their exact uniforms once they login to your website, be sure the decoration and embroidery options match the way your customer's employees like/expect to be able to order.
No Options
Sometimes a company will have a preset way to decorate the garment to be ordered, so that the employee shopper will not be required to select options. The selection process being one that can ultimately lead to incorrect orders, so removal of options can be a positive.
You can still describe the decorations that will be included within the product description, or you can add text to the name of the item such as "Work Shirt with Logo". This lets the employee shopper know that the item will indeed feature their company logo on it when delivered, but does not require they take any actions as far as logo selection when placing their order.
Select Your Logo
Sometimes a company will offer employee shoppers a few options when it comes to which emblem needs to be added to their garments. For example, there may be multiple company locations, and the employee will need to select from a list to find the right logo to be added. Additionally, the employee might visit the website and see a list of possible job titles they need to choose from before ordering their shirt. In all cases make sure it is clear to the shopper why they are selecting a logo so they make the correct choice when fulfilling their order. Adding an image preview of each of the choices also helps, so they can say "oh, yeah, that's the shirt and logo I usually get".
Enter Name(s) To Be Embroidered
Some companies like to add the employee's name directly on the garments. For example, the repairman is named "Ed," or the delivery driver is named "Beth". It's important to have the shopper type in exactly how the name should appear on the uniform; simply using the name on the shopper's online account can cause issues resulting in returns. For example, repairman Ed may have "Edward" on the order form, but prefers "Ed" on his shirt. Additionally, offering enough options (lines of text and even showing examples) is a best practice for online ordering. The website should also reflect any changes that occur from selecting different embroidery options, but that's just good business!
Don't Forget...
Your customers need to be able to place accurate orders, or they will be upset that an item was not prepared correctly, and may not be able to return it. No one is happy in that sale, you or your customer. Having your website reflect any order changes, and maybe including a photo preview is a good way to avoid these issues. Lastly, your customer needs to be able to present their employees to the public and insure that "Frank is really Frank" and that Frank really works at that company.
For more on UniformMarket and our services, click here.