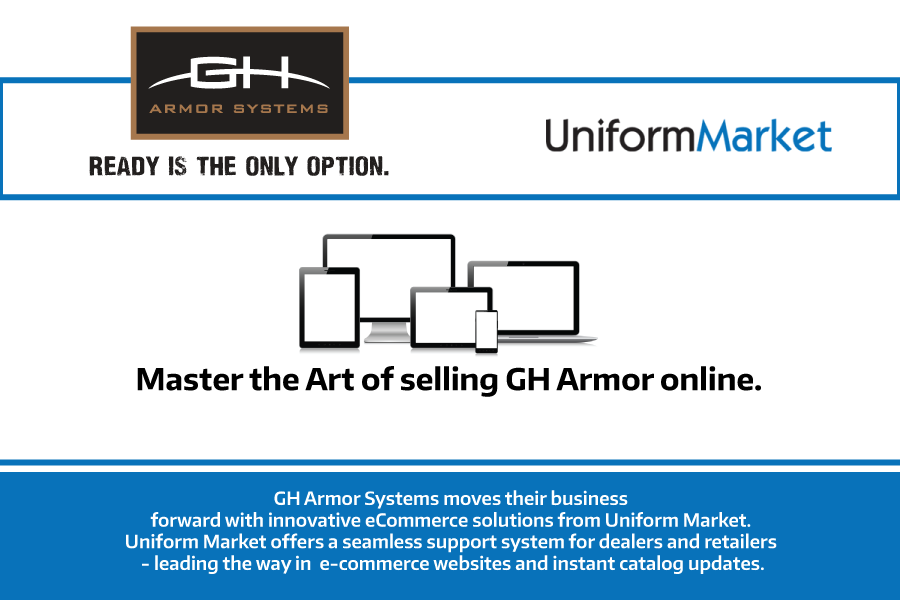 We are pleased to announce that GH Armor has joined the Vendor Alliance Program here at UniformMarket. This means that all participating and authorized uniform retailers, dealers and distributors using the UniformMarket platform can easily load the GH Armor line of products on their eCommerce websites.
GH Armor Systems, located in Dover, Tennessee, is a leading provider of high-performance protective solutions to the military, federal and law enforcement communities. With more than 30 years of experience, GH offers a comprehensive portfolio of advanced armor solutions that includes concealable, tactical and correctional products designed for superior wearability and protection. All GH Armor Systems products are precision engineered to meet the highest industry standards for quality, reliability and safety.
Uniform retailers that specialize in law enforcement, tactical and public safety equipment will benefit from the addition of this brand to our product library.
If you are already using the UniformMarket, powered by Sellers Commerce, platform then login to your website's admin area and select the GH Armor catalog.
To view how the GH Armor catalog will look on your wesbite click here.
Not using our eCommerce platform? Click the banner below.