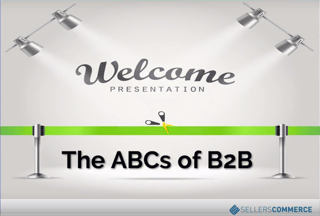 The 10th Annual Uniform Retailers Association Show was September 25-28th in West Palm Beach, Florida and UniformMarket's Rick Levine lead a workshop about the "ABCs of B2B- Sell More by Managing Uniform Programs Online".

In the presentation, Levine shared how to sell uniforms to groups, hospitals, government agencies, and more. Although every uniform company wants to sell or currently sells to groups of all sizes, not every business is knowledgeable in how to meet online ordering and fulfillment. The presentation included best practices in ecommerce, including how to create products, set up shoppers, how to assign embroidery options, handling product follow-through, and more.


The presentation was recorded and available on YouTube.






The PowerPoint Slides are also available as well.