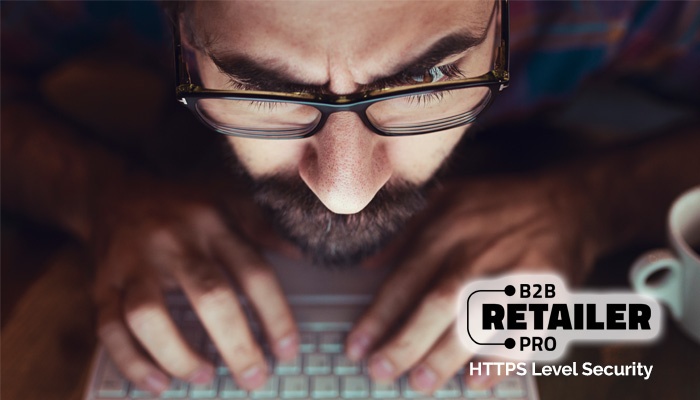 While surfing the Internet, you may have noticed that not all URLs start the same way. While some begin with "http," others use "https." You may not have given this much thought as a consumer, but if you plan to launch a uniform ecommerce site, deciding between these two headers is critical to the security and popularity of your site.
Profile on Hypertext Protocols
HTTP stands for Hypertext Transfer Protocol, a method used to send data over the Internet. Any device that accesses the web relies on HTTP to send and receive information from each site's server. If the site's URL begins with "http," that means it uses the most basic version of this protocol, which involves communicating with servers in plain language.
Shoring Up Security
While sending data in plain language is fine for some sites, it's dangerous for ecommerce pages, where ask visitors must share personal information. With standard HTTP, hackers and malware can easily share this data, putting your company and your clients at risk.
HTTPS closes this privacy gap. Short for Hypertext Transfer Protocol Secure, it relies on a Secure Sockets Layer, or SSL, to encrypt your data before sending it. When your device or browser transmits information, the SSL encodes and scrambles it, only decoding it once it has reached its intended destination. Hackers and malware thus have no incentive to steal this information, as they will not be able to read it.
What Does This Mean for Uniform Marketing?
While all ecommerce sites can benefit from using HTTPS, it is particularly crucial for uniform marketing sites, as it will help you with:
Company Accounts- Uniform marketing sites often allow business customers to set up personalized accounts on their sites, which make it easier for their employees to order their own uniforms under managers' supervision. Such accounts, however, require clients to put sensitive company information on your site, which they will only be willing to do if you assure them that it will be secure. HTTPS is essential to assure them of this.
Search Engine Optimization- Google and other search engines assign higher priority to HTTPS websites. The importance of secure transfer protocols is only expected to increase in the coming years. If you adopt HTTPS now, your publicity will benefit continuously.
External Integration- Many websites, including media giants like Facebook, will only work with secure servers. If you want to integrate your site with these, you must use HTTPS.
Once you buy an SSL, your site's checkout and login pages will automatically be protected. You may need to change your site's configuration to secure the rest of your pages. The more of your site you protect, the greater the benefits of HTTPS.
UniformMarket is committed to helping all uniform and gear firms build secure, SEO-savvy sites. If you are using the UniformMarket platform, powered by Sellers Commerce, we maintain your SSL certificate on your behalf. For more information on safe, successful marketing, contact us today!