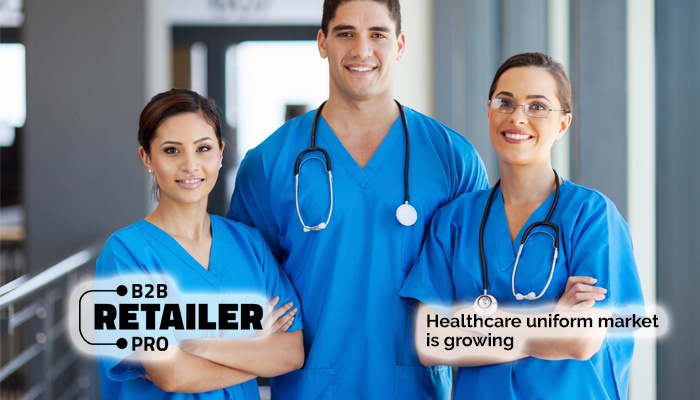 For nurses, medical assistants, and other health professionals, scrubs are essential tools of the trade. These iconic items play a key role in creating a sanitary environment while keeping providers comfortable for long shifts. It is thus critical for uniform marketers to offer scrubs and other medical gear affordably and conveniently. Considering the projected growth in the medical industry, supplying such items will allow you to earn loyal customers and large streams of revenue for the long haul.
The Role of Scrubs in Medical Services
The purpose of scrubs goes far beyond distinguishing nurses and medical assistants from other professionals. These items play a key role in healthcare, allowing providers to:
Shore Up Sanitation- Quality scrubs prevent the spread of bacteria and viruses in a medical setting. This is critical both for patients, who face a high risk of infection during treatment, and for the providers themselves, who are exposed to a range of different pathogens on a daily basis. The better and more abundant a facility's scrubs are, the easier it is to improve occupational safety and patient outcomes.
Cultivate Comfort- Nurses and medical assistants work long and challenging shifts, wearing professional clothes the entire time. In such a stressful situation, the last thing a provider wants is to have to deal with tight, scratchy, or otherwise uncomfortable clothing. Scrubs maximize comfort, allowing nurses and assistants to focus on their work.
Enhance Efficiency- Nurses and assistants need the freedom to move around their facilities quickly. Scrubs do not restrict this movement, allowing them to handle all their daily tasks with ease.
In addition to scrubs, nurses and medical assistants need masks, gloves, eyewear, and a myriad of other items. Uniform marketers who provide these items allow them to do their jobs safely and efficiently, improving not just their lives, but the effectiveness of the entire healthcare system.
Mounting Job Growth in the Medical Industry
As the US population ages and chronic diseases become more common, the demand for medical providers is growing more rapidly than ever. In particular, hospitals and clinics are hiring more:
Registered Nurses- According to the Bureau of Labor Statistics, there will be a 16 percent increase in the number of nurses employed in the US by 2024 compared to 2014 levels. This will generate 439,300 new jobs.
Nursing Assistants- Healthcare facilities will hire 262,000 more nursing assistants by 2024.
Medical Assistants- The number of medical assistant positions will grow by 138,900.
Between supplying new gear to these new hires and replacing the threads of current providers, uniform marketers have their work cut out for them. Providing equipment for such sensitive operations is never easy, but if your business can do it effectively, you'll have no shortage of customers or revenues.
From healthcare to construction to retail to food service, demand for uniforms comes from many directions. UniformMarket is committed to keeping you up to date on all these opportunities. For more information, visit our website today.