In the uniform business, color plays a critical role.
Every company tells their story using a particular color. FedEx is a classic example with their purple fabrics, followed right along by their competitor UPS with their iconic brown uniforms. The color of a business uniform expresses personality, provides brand recorgnition and instills a sense of trust.
Within an individual hospital, hotel or casino the color of the garment a particular employee is wearing can also tell everyone what the job function is for that specific employee. The chefs may all be wearing white, while the waitstaff is in kelly green at a restaurant. The nurses at a hospital may be identified as working in radiology if wearing blue or working in pediatrics if wearing yellow.
If you sell uniforms, you already know how important the selection of color is when designing of uniforms. The UniformMarket platform, powered by Sellers Commerce, has robust functionality to display color selections.
The ability to show all the colors a product is available in can display on a category page or on the results of a keyword search. This allows a shopper to see all the options right away, and then click on a small swatch to see a preview of that product in that color right away. Here is an example of how it looks.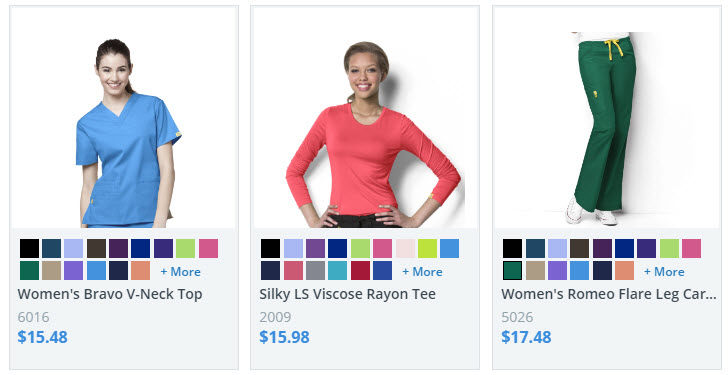 Once a shopper clicks to view all the details about a product, you can then show the shopper a larger image. And, again, selecting a color swatch changes the preview image to that color.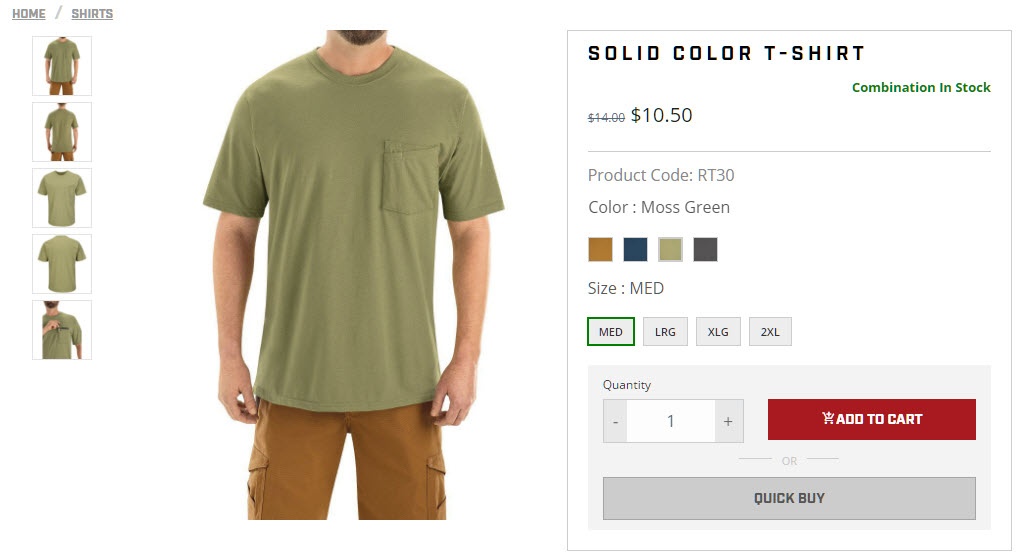 Unrelated to the colors, a shopper can also zoom in a product as well as view alternate views of the product if those images are available.
Since colors are so important to a uniform, make sure your website has the features to help your shoppers best view the options for your products. Load as many images, in as many colors as possible. Your shoppers will appreciate the easy of use, and your company will enjoy the benfits of happier customers.