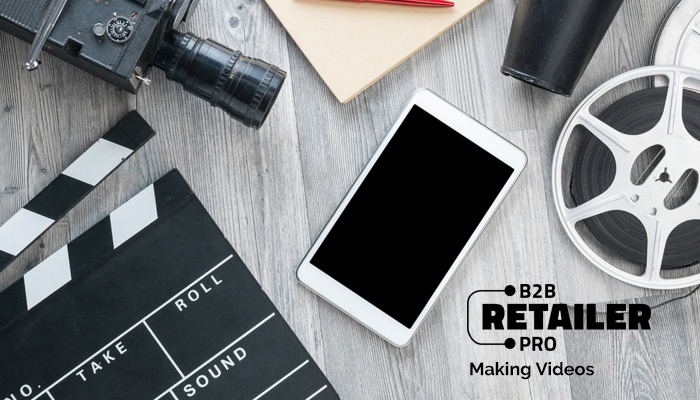 Video content is a critical component of modern marketing campaigns, and its importance is only bound to increase in coming years. HubSpot reports that video accounts for a third of all online activity, plus 35 percent of online spending. Take a quick look at the results, and it's easy to see why: purchase intent increases by 97 percent when users enjoy related video content. Furthermore, quality videos improve brand association by 139 percent.
While most uniform and gear retailers are well aware of the efficacy of video content, many find the prospect of creating and promoting videos intimidating. But videos aren't as scary as they seem; many brands easily capture user interest despite investing shockingly little in video production. If you're ready to take the plunge into online videos for uniforms, just follow these simple steps — and get ready for an upsurge in traffic and conversions!
Develop a Concept and Storyboard
The conceptual process for your video is similar in many respects to other marketing efforts, but with video, there's a greater sense of progression. Your storyboard needs a clear beginning and end point, plus a fleshed-out concept that viewers instantly recognize. Keep it simple; viewers want to be informed and entertained, but they want all this to happen in just a few minutes.
Find or Create Footage
Fancy equipment can garner better quality videos to sell uniforms, but it's by no means an absolute essential for your marketing efforts. Feel free to repurpose your company's existing photography or video clips, or find free stock footage if you need something different. In need of brand new footage? Use your phone to capture it if necessary; many mobile devices boast surprisingly high-quality cameras. Be sure to credit appropriate parties if you use video content you didn't create on your own. In many situations, however, it's in a uniform or gear retailer's best interest to showcase in-demand products with original content.
Edit Footage
Sort through collected footage to determine which clips are most relevant to your message. Add audio if desired, but credit appropriate parties if you use music and lack rights. Your editing need not be sophisticated, but the smoother the video and its cuts, the better. Numerous editing apps make this a cinch; favorites include Power Director and Splice by Go Pro.
Upload the Video and Promote It
Your method for uploading your video will largely depend on what you want to accomplish and who you want to reach. Some businesses upload videos directly to Facebook or share short clips on Instagram. Others prefer the versatility and easy sharing of YouTube. Still others embed videos directly to their websites.
Once your video is live, it's imperative that you give it a boost on social media. Share it on your Facebook and Twitter pages, and encourage your followers to pass on the word. Promote greater engagement by encouraging viewers to provide feedback.
Not sure how to get started with video marketing or how to integrate it into your overarching marketing efforts? Look to UniformMarket for insight into all aspects of marketing for the gear and uniform industries.