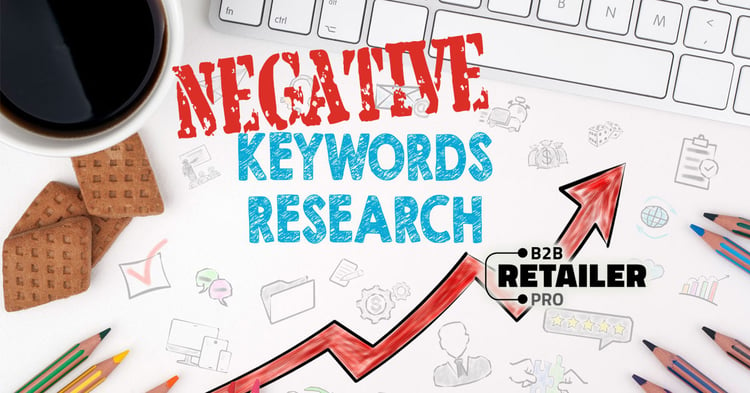 When it comes to digital marketing, many assume that the more visits you can bring to your website, the better. In fact, only certain types of online traffic are valuable for uniform marketing, and if the wrong people are visiting your website, it can actually hurt your campaign. Successfully marketing uniforms and gear is thus as much about keeping those who aren't likely to become customers off of your site as it is about attracting those who will become customers. By using negative keywords, you can limit your traffic to those who are likely to buy your gear, improving the overall effectiveness of your campaign.
What Are Negative Keywords?
Negative keywords are terms that are often associated with the regular keywords you use, but that you do not want associated with your particular products. Frequently used in AdWords and other online marketing campaigns, they allow you to prevent people who are not interested in your product from visiting your website by mistake. This ensures that a higher percentage of visitors to your site actually have an interest in your product.
Using negative keywords is essential to making sure that your site is relevant to the people who visit it. Google and other search engines want their users to land on sites that they find relevant, as this improves their searching experience. For this reason, if a large percentage of people who land on your site quickly navigate away from it, search engines will penalize you, making your ads and homepage appear lower in search results. Including negative keywords with your ads prevents this from happening.
Negative Keywords for Uniform Marketers
The specific negative keywords you should use depend on the type of gear you offer, but you are particularly likely to need them when selling:
Goggles- Safety goggles make up a critical part of many uniforms, especially in hazardous industries like construction and energy extraction. But if you include "goggles" as a keyword, you may attract traffic from people who are searching for swimming goggles. You should thus enter "swimming" as a negative keyword, so that you only attract users who are looking for safety goggles specifically.
Footwear- Industrial shoes and boots often become confused with recreational footwear. Say that you sell rubber boots designed to protect workers from electrical hazards, and are using "boots" as a keyword. By entering negative keywords like "hiking" and "rain," you keep out users who are searching for other types of boots. Likewise, you should enter terms like "running" or "heels" as negative keywords when advertising shoes for the workplace.
Jackets- Workplace jackets are often designed specifically to hold tools, attach to harnesses, or alert other employees to a worker's position. You don't want search engine users to confuse them with sports jackets or windbreakers, which is why you should use "sports" and "windbreaker" as negative keywords.
For more information on negative keyword use and other keys to success in uniform marketing, contact UniformMarket today.