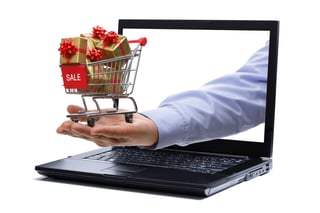 The Sellers Commerce (UniformMarket's parent company) development team is always thinking of ways to improve the customer experience by introducing innovative e-commerce features and applications. Some of these features are used every day, while others don't even know they exist. One of these overlooked features that is helpful to businesses is the Sellers Commerce Offers.
Hosting an e-commerce shop with an offers feature gives your business a greater flexibility to find and retain customers. If you want to bring in new customers, you can promote your online offer through social media, print advertising, or hand them something in your physical location with a simple Call-to-Action.
If you want to retain your current customers, you can send your subscribers emails with special offers or give them an extra incentive after they've completed a purchase (ex. "Thank you for your recent order! Use the code BACKAGAIN to get 15% off on your next one"). If a customer has had a bad experience with your business for whatever reason, sending them an offer can show that you value their business and you want them back.
While creating offers in your online uniform store, you first want to think about your rule and reward. A simple rule is something like, "Get 10% off your entire order when you enter this coupon code". If you want your store to be more intricate, think about developing complex rules to broaden your range of offerings. Here are some examples of promotions using complex rules:
Buy three pairs of work pants and get a pair free.

Buy this pair of pants and get a discount on your entire order

Buy one (item), get one free.

Buy a pair of boots and get a free pair of socks.

Spend $200, and we'll throw in free shipping.

Get free shipping in October.
There are many possibilities and ways to generate more business by implementing the Offers feature in your online store. Going one step further in giving your customers more bang for their buck will keep them engaged with your business and coming back for more.