Uniform customers appreciate the convenience of online catalogs, which offer a quick glimpse at top brands' latest and greatest products. At Sellers Commerce and UniformMarket, we keep product information within your online catalogs as up to date as possible.
Uniform eCommerce opportunities are endless with the UniformMarket platform powered by Sellers Commerce, but a few brands especially stand out for their ability to connect with customers. The following are a few of UniformMarket's most popular uniform catalogs: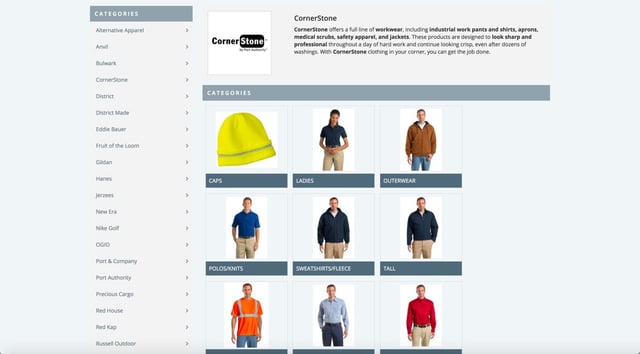 SanMar
SanMar drives business through exceptional apparel-based branding. The SanMar catalog highlights a wide variety of available products, designed to build authority in several industries. While browsing the catalog, you'll spot several familiar names, including Fruit of the Loom, Gildan, and Red Kap, among others.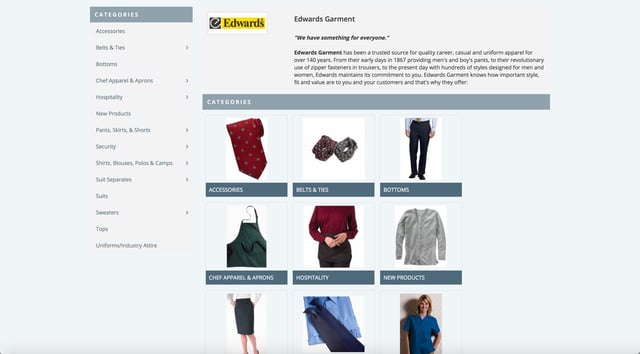 Edwards
A trusted source of security, hospitality, and formal workwear since 1867, Edwards boasts an excellent online catalog with a vast collection of clothing items and accessories. Fashion-forward is the name of the game; Edwards apparel is notoriously sophisticated. The Edwards catalog includes categories for several career paths, along with more generic products that can be used in a variety of contexts. Both women and men enjoy access to a wide array of uniforms and accessories.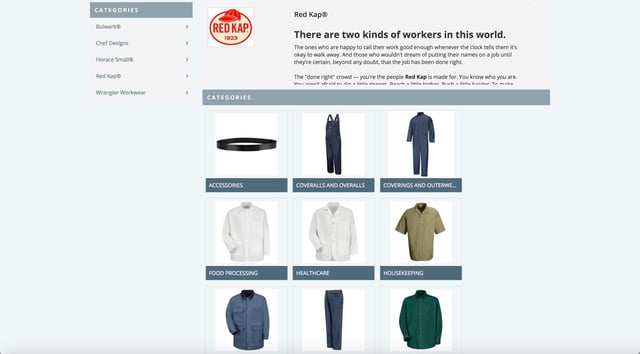 VF Imagewear
From Horace Small to Wrangler Workwear, VF Imagewear carries a variety of top brands, several of which are highlighted in this easy-to-navigate online catalog. Several products are available within each brand's section, including outerwear, coveralls, culinary accessories, and much more.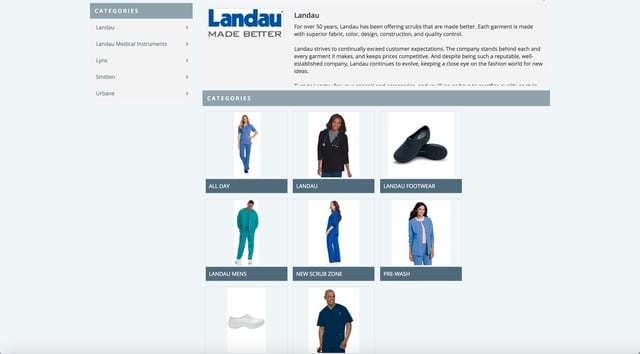 Landau
Landau's 'Made Better' promise clearly appeals to uniform buyers, who also appreciate the provider's range of products and competitive prices. Scrubs are clearly the focus, but Landau's virtual catalog also highlights medical instruments and footwear.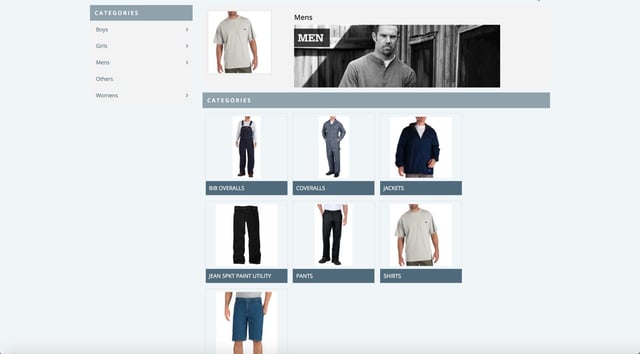 Dickies Industrial
A top option among uniform retailers serving blue collar and industrial niches, Dickies Industrial boasts a thorough online catalog, complete with options for men, women, boys, and girls. Formal skirts, bib overalls, steel toe boots...it's all available in the Dickies Industrial catalog.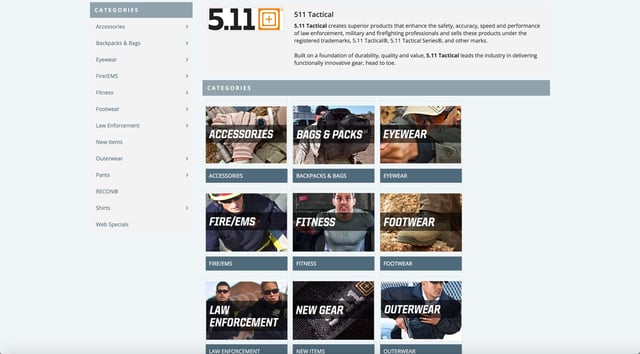 5.11 Tactical
Chief areas of focus for 5.11 Tactical include military, law enforcement, and firefighting uniforms and gear. The popular supplier promises fully functional and innovative gear, from head to toe. The 5.11 Tactical catalog covers several categories, including eyewear, footwear, and outerwear. The catalog also highlights the popular 5.11 Recon® line.
High-quality uniform catalogs can significantly hasten your website's sales funnel, while also improving engagement among new and long-term customers alike. Whether you choose one of the catalogs highlighted above or an alternative, you'll be pleased by the response from appreciative clients and customers.
Ready to give customers a better idea of what they can expect from your top suppliers? Sellers Commerce and UniformMarket will do the hard work of presenting essential data on your online store via Brand Syndication — and you can focus on selling uniforms. Contact us today to learn more.