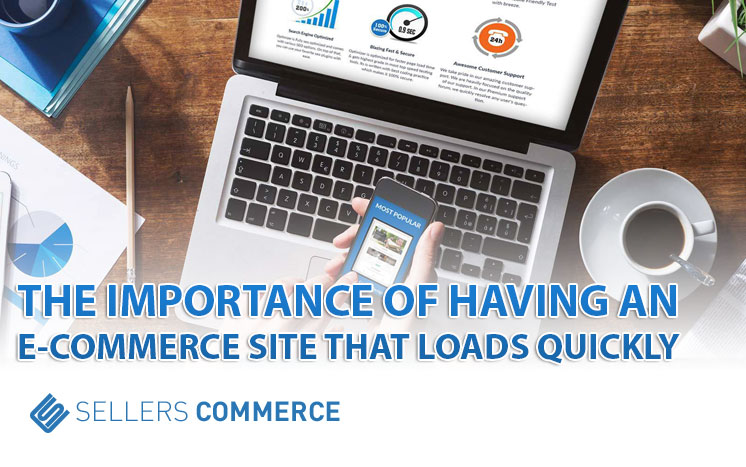 Ever clicked on a link, only to wait two minutes for the page to load? If so, you likely felt frustration and indignation. There's a good chance you navigated away from the page before it loaded, and even if you waited, you probably don't remember the experience positively.
Now, imagine what would happen to your uniform company if all your potential clients felt that way when they visited your website. Odds are you'd sell little if any gear, at least not over the Internet. The speed at which your pages load is thus critical to success in ecommerce. By understanding the full role of page speed, you'll know to prioritize punctuality and create a website that is truly appealing to all customers.
Page Speed & Client Persistence
The most direct way page speed affects your uniform business is by determining how many of your clients stay around to look at your website. Generally speaking, the longer it takes for your pages to load, the fewer clients will bother to wait for them. So if you have slow pages, you're likely losing a lot of customers who might be very interested in your content had they ever gotten a look at it. Not only does this cost you sales, but it makes it harder to tell how effective your content is; if customers never look at it, how can you tell what works and improve it over time? Thus simply by making potential customers navigate away, the cost of slow pages is high.
Sour Perceptions from Slow Pages
Even if a client is willing to wait for a page to load, they're not going to be happy about it. This has the potential to sour their entire perception of your company. No matter how engaging and appealing your marketing content is, the client will likely be thinking about how much time they're wasting, leading them to pay less attention to what you've published. And on the off-chance they do buy something, they're still less likely to come back for more; they'll probably look for an alternative uniform company that they can do business with quickly and efficiently. So even under the best scenarios, slow pages will harm your uniform sales.
Suffering SEO
Search engines are aware that users don't like slow pages, as are voice search applications like Siri and Alexa. These apps have thus been programed to rank pages higher if they load quicker while lowering the search rank of pages that load slowly. The end result is that if your pages aren't quick, many potential customers won't even find your website in the first place. This means they won't so much as get your name, let alone take the time to learn about your products. Your company could thus fall into obscurity unless you make sure your pages load quickly.
Here at UniformMarket powered by Sellers Commerce, we provide you with tools such as B2B Program Manager and Retailer Pro, which can connect you with the products and data you need for your employees or business. Whether you are a uniform retailer or an energy company needing to fit your employees with new uniforms and gear, we have the tools and services for you. Contact us for a demo today!