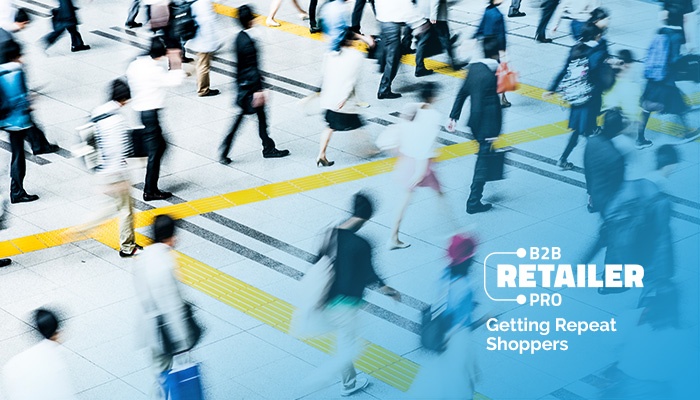 Retailers strive exclusively for new customers at their own peril. Over time, which better impacts your company: a steady stream of new, but unengaged customers? Or a group of loyal customers who will return again and again to order your products?
Customer retention takes work. Obviously, customers will be more inclined to return to your company if you offer high-quality products and exceptional customer service — but these elements alone may not be enough. Keep the following uniform eCommerce strategies in mind as you strive to boost customer retention:
Cross-Selling and Upselling
Cross-selling and upselling are two of the most effective retention strategies, plus they allow you to make the most of purchases from new customers. With cross-selling, the goal is to get customers to add related purchases to their existing order. This is often achieved by highlighting similar items that other customers have purchased (a tactic that clearly works wonders for Amazon). With upselling, the focus is not on selling more, but rather, on convincing customers to move up to a higher tier of product.
The opportunities for cross-selling and upselling are virtually endless. Any time your customer arrives at a digital shopping cart, offer the opportunity for an add-on or an upgrade. The same strategy is essential at checkout, where customers may be more inclined to opt for last-minute additions.
Transform One-Time Customers Into Multibuyers
Analyze your most loyal customers. What convinces them to return to your website again and again? You may observe timing patterns for selling uniforms; for example, multibuyers may wait a certain amount of time before making additional purchases. Zero in on that latency period and avoid getting too promotional before customers are ready.
Don't Forget Receipt Emails
Like it or not, many of your customers will ignore your emails. That doesn't mean you should halt your email marketing strategy; you just need to be strategic with the emails they do open. Even if they resist typical marketing emails, they'll be inclined to glance at email receipts. Don't waste this opportunity; provide cross-sell offers to keep customers engaged well after they've completed their initial purchase.
Combine Your Email and Facebook Efforts
Email and Facebook may be the current cornerstones of digital marketing, but have you used the two in conjunction? If first-time customers fail to convert, get them on your email list or at least attract them to your Facebook profile. From there, target both types of customers with the same promotions. Ideally, you'll offer the exact same offer on your website, via email, and on Facebook. This will boost your conversion rates by allowing you to reach the right customers at the right time.
From email receipt upsells to retargeting on Facebook, a variety of strategies can be used to increase customer loyalty. Develop a focused retention strategy and you'll have no trouble keeping customers around for the long haul.
UniformMarket powered by Sellers Commerce can help you attract new customers and continue to please the ones you already have. Contact us today to learn more.