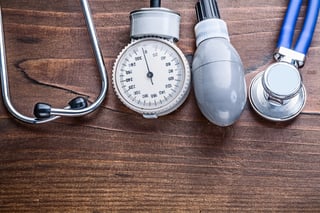 Like most things in life and business, your business isn't a "one size fits all" type online store. You serve multiple groups of people with the medical supplies you offer in your online store. Different accounts order specific items and sometimes according to rates that are unique to a specific client or segment of business. Because of this, it's important for your online store to have several ways to account for this segmentation and customization.
Using Preferred Groups lets you offer corporate, B2B, and government accounts purchase from you and feel like your store is tailored to their needs. This "store within a store" feature allows you to change specific areas of your online store without needing to change your entire site. You can include custom pricing, embroidery, and embellishment options for each business you serve.
Private groups help you manage the demands of supervisors, employees, and purchasing agents in an efficient manner. Customized areas help you keep track of what types of medical supplies, durable equipment and accessories in which different accounts are interested, as well as monitor what each account sees when they log in.
Shoppers will log in and only see the items relevant to their interests. They can have a VIP area filled with the kinds of products they need, and not with unnecessary product in which they have no interest. You can also personalize the messages and branding shown to each group.
Preferred Groups are incredibly customizable. You can create one for each of your key accounts. Help individual shoppers get their online membership set up and then assign them to the type of group for which they purchase. Set these group accounts in doctors' offices, hospitals, nursing homes, dental groups and home care providers, for example.
When individual shoppers sign up for private stores, they can rest assured their purchases are confidential. Since these stores are not open to any shopper, they will have an added layer of security.
Private stores also help your customer's employees order the correct items efficiently and quickly. The Sellers Commerce platform comes with over 500 configurations, so you can manage complicated medical supplies and equipment stores with ease.
Check out our B2B Program Manager to learn more about how to cater to your medical accounts today.