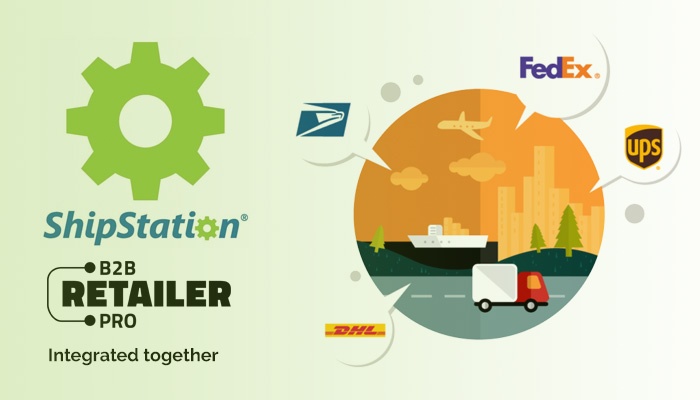 Never underestimate the importance of quality shipping. Your ability to manage deliveries affects far more than how quickly and reliably your customers get their uniforms. If most of your current customers get their wares on time, not only are they more likely to come back, but your company will gain a reputation for rapid, reliable shipments, encouraging more customers to buy from your site. By the same token, if your shipments are often late or damaged, your reputation and appeal will suffer. It is thus essential that you keep your shipping reliable, predictable, and safe. By providing a single platform to manage all your orders, ShipStation makes it easy to ensure your wares are delivered on time and in good condition, paving the way for enduring success.
Intuitive Integration for All Shipping Services
ShipStation is an online software solution that organizes and tracks your shipping. The platform is ideal for marketers who have to ship to multiple different locations, work with more than one carrier, or manage orders with unique shipping needs. The larger and more complex your customer base becomes, the more you can benefit from working with ShipStation.
As an ecommerce website using ShipStation, you will be able to create as many carrier accounts as you want. This makes it easier to accommodate more than one carrier, as well as to assign carriers to multiple distant locations. ShipStation also allows you to connect as many selling channels as you want with the same shipping platform. From Amazon to eBay to Celery to Big Cartel, the platform makes it easy to sell your wares through any major online marketplace.
Tracking Tenacity
Arguably the greatest benefit of working with ShipStation is the ability to track orders once they are en route. From the moment a shipment sets out on the road, you can monitor its position and trajectory until it reaches its destination. This gives you the ability to identify potential problems ahead of time and plan around them. It also allows you to update customers on the location of their orders, whether by sending them emails or by giving them tracking numbers they can use to ascertain its specific position. Through your ShipStation tracking page, customers will be able to check their orders from the same location, regardless of where they are located or which carrier is making the delivery. This will make customers more confident about their orders, giving them an incentive to keep coming back to you.
Additional Advantages
ShipStation provides a number of other benefits for your uniform marketing business, including:
Customized labeling for your orders, regardless of the carrier you use
The ability to ship orders by the hundreds
Easy integration for Fulfillment by Amazon
The ability to process return shipping in one easy click
UniformMarket is fully integrated with ShipStation, allowing you to set it up on your website with ease. For more information on this and other enhancements for your business, contact us today.