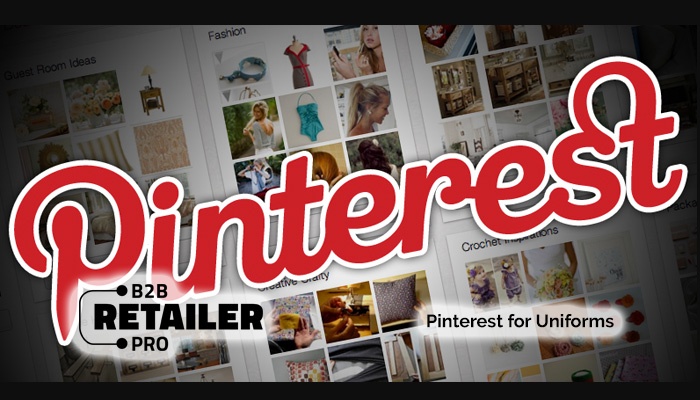 Once upon a time, use of Facebook alone constituted thorough social media marketing strategy. Today, however, uniform companies stick exclusively to Facebook at their own peril. Platforms such as Instagram and Snapchat are increasingly influential, but Pinterest just might be the best niche site for showing off uniforms and gear.
Although typically regarded as a site purely dedicated to recipes, bridal ideas, and workout motivation, Pinterest serves many functions. The fashion-forward site has recently become an integral component of digital marketing strategy for several medical retailers. Keep the following strategies in mind as you develop your profile and display uniforms on Pinterest:
Themed Boards
Careful organization ensures complete navigability for all those who visit your official website. Supply the same sense of direction on Pinterest, where themed boards can guide your followers. Depending on your target market and the products you offer, you could group images by industry or brand.
Get Involved With Industry Influencers
The uniform industry is a community, and everyone benefits from active involvement. Follow other uniform retailers on Pinterest and interact with them. UniformMarket is on Pinterest — a great place to start as you build your social media connections.
Promote Select Pins
Find the pins that best showcase your company and highlight them with Pinterest's promotion tool. While promoted posts look like spam on some social media sites, they're tucked carefully into other posts on Pinterest. This grants them a more authentic appearance, making them far more influential for the everyday follower who might resist blatant ads.
Be Strategic With Pins — They Stand the Test of Time
Tweets and Facebook updates tend to get buried quickly beneath a volume of other posts, but Pinterest's structure means that most pins remain visible for months, even years. The upside is that your posts will remain relevant far longer — but poor posts will still be visible long after you've upped your Pinterest game. Every pin matters, so only add updates that show your company in its best light. Seasonal pins are okay, but the focus should largely be evergreen, as your goal is to build a resource that benefits followers all year long.
Be Patient
Social media marketing is not a one-off effort. It takes time to build a brand online, especially when you use Pinterest. Keep at it, however, and your efforts will be well-rewarded with stronger brand identity, more engaged customers, and a greater sense of industry authority.
Check out UniformMarket on Pinterest or contact us directly to learn more about social selling and uniform eCommerce.