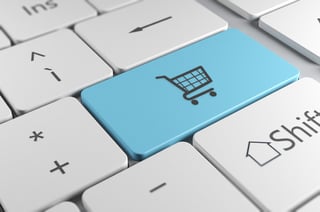 You undoubtedly want your online uniform store to stand out from the crowd. There is competition in virtually every retail segment today, and organic sales growth is very hard to come by without something "special" to attract new customers. This is particularly true in a well-established retail niche such as online uniform sales.
Utilize the tips below to learn more about how to promote your online uniform store using a variety of special offers.
Tips for Promoting Your Online Uniform Store
It's important to create a sense of urgency with your special offers. First, always include a call to action at the end of the offer.
Second, make sure that your coupons or other special offers have an expiration date. It might make sense for certain offers to last a week or more while some "flash deals" can last for 24 or 48 hours to create a sense of urgency to "act now".
Another good idea for promoting your online uniform store is creating a weekly/monthly newsletter or marketing flyer, and offering customers and visitors to your website a discount or a perk if they subscribe to the newsletter.
Email Special Offers
Sending out an email blast to your customer mailing list with an enticing special offer is a time-tested and effective method to boost sales. You can also tailor the email promotion to a specific segment of your email list, for example, your most active customers—or maybe a special deal for inactive customers to try and bring them back.
You can also increase the size of your email list by advertising your new "email-only special offer," enticing people to sign up in exchange for a discount.
Industry Event Offers
Invitations to industry events are another popular type of promotion that you can utilize to engage your audience. Try offering a discount on police uniforms during Police Week or on various types of scrubs and medical uniforms during National Nursing Week.
If you can budget for it, a contest to give a few of your customers a chance to attend a conference or similar event in their industry is a great way to create customer loyalty and think outside of the box.
Social Media Special Offers
Social media is a fantastic resource for advertising special offers and promoting your online uniform store. Special offers tailored to your social audience can be very effective, both in boosting sales and in increasing customer/brand loyalty.
Moreover, with social media campaigns, you also have access to detailed metrics regarding how people are reacting to your promotions.
Volume Discounts
Up-sell and encourage shoppers to spend more by offering discounts based around a certain price point or volume. For example, if they were to a certain amount of money or purchase a specific amount of inventory from your store, they would receive a discount, decided by you, on that purchase. Offering free shipping on these types of orders is another great incentive for uniform buyers.
UniformMarket has been helping retailers in this segment come up with effective special offers and promotions for years, and we can help you find the right approach to take your business to the next level. Subscribe to our blog today to learn more about how we can help!