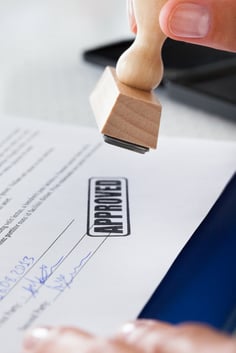 Returns tend to cause a lot of anxiety. But understanding how to manage and authorize returns for your uniform business can make the process easier for everyone involved. Here are some tips for managing online returns in a smooth and simple way.
Gather Information
Knowing why certain items are being returned helps you to minimize the need for returns in the future and provide excellent customer service.
Find out why this item is being returned. Perhaps an employee ordered the wrong kind uniform, a customer picked the wrong size, there was a computer error, or even a technical issue when they order their product.
Regardless of the reason, make sure to keep detailed notes of returns to help you find out why some items are returned more than others. Perhaps a certain style of shirt or boot runs smaller than usually and every one needs to order a larger size than they would typically.
Know Your Return Policy
Knowing your return policy ahead of time will go a long way in helping you understand how to manage returns online. It will also help you to address your customers questions as they come up in the return process.
Is there an expiration on returns? Do you have a policy for items bought on sale? These are just a few questions you may encounter while making their return. Also, make sure your customers know where to find your return policy. Easy to view places include a confirmation email sent with the order and somewhere clearly visible on your website.
Don't Lose the Sale
The last thing you want is to lose a sale over a return! The best way to prevent this from happening is to offer stellar customer service through the entire process. If they are not open to an exchange for a different product, consider offering them store credit.
If you sell uniforms in-store as well as online, you might have a different return policy for each type of purchase. If they order in the store, can they only return the uniform at the store or can they return it via mail as well? If they order online, can they only return via mail, or can they bring it in?
Know When to Authorize an Online Return
Sometimes, online orders require an authorization from a manager before an item can be returned.
For example, if a uniform has been decorated or embroidered your uniform business will more than likely not allow a return. But, if the customer reports that the product is defective in any way it may require a manager's authorization to return the product. This is where a clear policy, and return authorization request on your website, is a good idea. Your website can feature a link to a return request form in their order or even in public view in the return policy on your site.
If your returns don't require authorization, provide instructions on how your customers can complete their return regarding whether they need to mail them in, or if they need to come in during store hours.
Keep in mind that there are a lot of reasons that uniforms can be returned, and understanding the unique circumstances to each situation will help you determine the best way to manage returns online.
Need more help or information about how to manage your online uniform business? Contact someone at UniformMarket today!