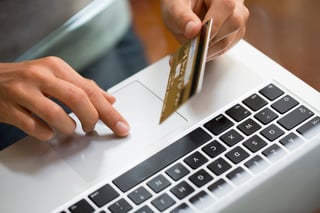 There's a myriad of awesome products offered by hundreds of companies in the uniform industry. Many of these suppliers offer anything and everything related to assets that uniform stores can use — from spreadsheets, to product descriptions, images to add to your website, and everything in between. A company like UniformMarket will help you feed all that product information into your online stores without any work on your part.
But what about all the other products you sell? What about all the custom ways you need to configure those same products? Or products not offered by traditional suppliers that you also want to feature on your website? When selecting an eCommerce platform it is important to evaluate how the software tools will allow you to create all the product content you require in an intuitive and user-friendly way.
With endless options for your store, here's how UniformMarket can help:
Add entire catalogs of products to your website via imports or brand syndication
With UniformMarket's catalog subscription services, you'll never have to worry about adding entire catalogs of products (or keeping them up-to-date) ever again — we'll do it for you! With hundreds of thousands of skews, from dozens of manufacturers, maintaining your product data online can be a chore; you're constantly trying to keep up with brands, colors, sizes, fabrics, etc. and that time-consuming process ultimately takes you away from other more important tasks. Sometimes it's most effective to get help from a catalog subscription service.
Add individual products to your website
Sometimes you'll have products that are not part of the manufacturer data feeds. Make sure that your software allows you to easily create, maintain and manage any products you'd like, regardless of catalog, category, brand or options.
Create variations of each product so that only size, color, feature combinations that exist in the real world can be ordered
This is an incredibly powerful feature you see on virtually all retail stores. When a shopper is able to see the item they want, and more importantly the color they want, it not only enhances the user experience, it increases the likelihood that they'll purchase the product.
Load various size images so that a shopper can zoom in on the product details
Same as the above color feature, this is another tool you've probably seen on a lot of retail websites. The zoom element allows shoppers to inspect items for specifics, and to get a closer look at the product, fabric, make, etc. This is another feature that lends itself to a more user-friendly and enhanced shopping experience.
Feature a video easily on the product detail page
Video is a great way to showcase products in action and demo items to convey information quickly and easily. For uniforms that keep workers safe, highlighting features like being flame retardant, lightweight, dri-fit, steel toe boots, etc., can make for great video content that will grab shoppers' attention.
At UniformMarket, our unique Content Management System gives uniform retailers state-of-the-art, intuitive tools for building and managing their online uniform store. Choices and flexibility abound. Feature a manufacturer's entire catalog, just one product and everything in between. And with our Brand Syndication, manufacturer updates to your store are instant and automatic.
Click here to learn how UniformMarket can help your business build and maintain its online uniform platform.