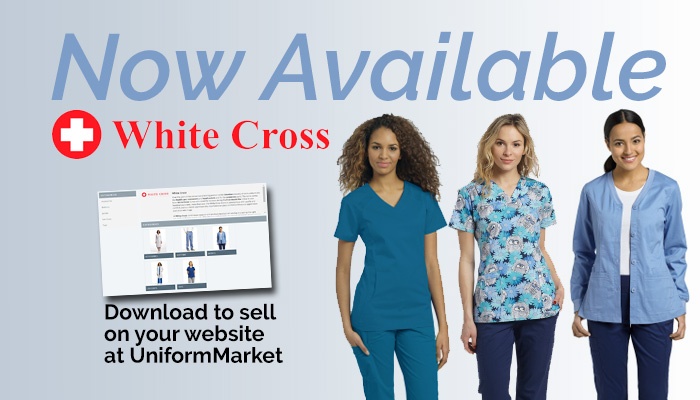 We're excited to announce that White Cross has joined the Vendor Alliance Program here are UniformMarket! All participating and authorized uniform retailers, dealers and distributors using the UniformMarket platform can easily load the White Cross product line on their eCommerce websites.
White Cross is a family business that has been operating in Canada since 1915. Over the years, it has carved out a leading position in the Canadian industry of work uniforms for the health care, restaurant, and hotel sectors and for the corportate world. The name comes from white cross nurses who cared for soldiers during the First World War. Close to one hundred years later, the White Cross brand is synonymous with quality and comfort.
Retailers specializing in medical uniforms will benefit from this addition to our product library.
If you are already using the UniformMarket platform, you can log in to your website's admin area and select the White Cross catalog.
To view how the White Cross catalog will look on your website click here.
Not using our eCommerce platform? Click the banner below.