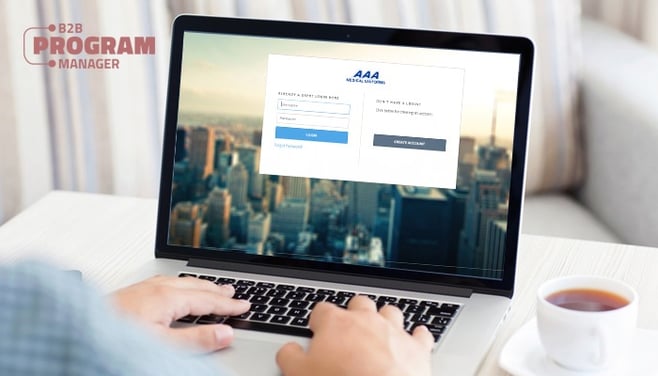 Having the option of building a private store for your customers has a myriad of benefits. Not only does the personalized touch provide exemplary customer service and brand loyalty, but building out specific, tailored, and private stores gives your customers a channel to securely and quickly offer their staff exactly what they need.
Build private stores for your clients so their experience with you is unmatched by others. Having a private store for your customers gives them a more customized experience while they order uniforms. With customer retention being a pivotal element of growing a strong and sustainable online uniform store, building a private store will make your clients not only happy, but longtime and loyal customers.
Read on to discover why building a private store for your customers is key to maintaining (and growing) your uniform business:
Your Customers Want Personalization
With technology making personalization much easier than it used to be, it has not only become popular, but a best practice in today's marketplace. Consider all the direct mail pieces with your name on them, or the "dear so and so's" in your inbox — customizing your platforms adds a nice human touch to what you do.
Building a private store for your customers allows you to personalize and customize options specifically for them. Think custom visuals, graphic user interface, even the company logo or sales messages — the possibilities are endless! This creates a comfort level for shoppers. B2B Shoppers will know they are in the right place to place their orders because the store features their own corporate branding.
For Their Eyes Only
Customizing a store for your clients provides them with functionality that is designed specifically for them and their needs. This is especially important to serve as a reminder to your customers that you understand and respect their needs. This of course also streamlines the ordering process and significantly lowers your return rate. If the client has authorized employees to order directly from your store, employees won't see things that they are not authorized to wear or order.
Without a private store, employees will be able to roam freely on the uniform website. This should go without saying, but that option can create a monster of issues for you and your client. Employees will eventually order incorrect products, accessories, or colors they aren't even authorized to wear. Talk about a return nightmare!
Private stores eliminate this problem. Just think about what they should and shouldn't be seeing. Does everyone see the same products, or do certain groups of employees need to see something different? If only a portion of your inventory is what your customer is interested in, then there's no reason you need to showcase your entire catalog! Perhaps you customer orders from hundreds of different products, but has a requirement for certain colors or fabrics. A private store can be adjusted so they only see goods in their specific configurations.
It's Safe and Easy
Having a private store keeps the entire order process easy for all parties involved. B2B orders should be quick and accurate. There is no reason why your clients would want their employees spending a long time browsing around this website. Ideally, the employee would login, order what they need, and get back to work. A private site dedicated specifically to the shopper allows for a quick and seamlessly easy checkout process without offering them extraneous info or items that they don't need.
With private stores, not only can products be customized and personalized, but if a further check and balance is required, the private store can feature supervisor approval functionality. This would allow a supervisor to view and approve each order over a certain amount, insuring accurate purchasing every time

Have more questions? B2B Program Manager can help. Click here for more on building private stores, or learn how UniformMarket can help you manage and grow your online uniform store.
There is a lot you need to know when designing your B2B website. With B2B Program Manager, we create responsive buyer portals for you and your clients. Getting a potential customer to your website is a huge first step, but converting them into a buyer is another battle. We can help. Utilize the tools and experts at B2B Program Manager to create the most effective website for your brand.