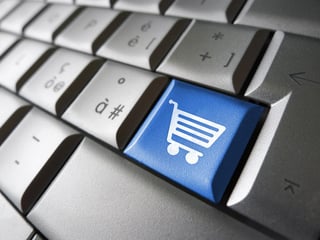 You might feel compelled to keep the prices of your uniform, footwear and gear products the same online as they are in your store, but it is okay to create online-only flash sales or offer different promotions in-house than you do online. Feel free to use all of 21st century technology and traditional sales methods to your advantage.
Examples of Online Sales
If you find yourself with more inventory than you can sell, a great way to get rid of it is with an online-only flash sale. Here are some ways to get rid of all of the old product to make room for the new:
Hold a limited-time "buy one get one free" promotion

Offer a discount on bulk purchasing

Give away a free gift with an online purchase
Holding a flash sale or launching an online limited time offer is also an opportunity to get to know your customer better- you can collect information about them to be able to remarket your products through email communication and social media. You can also introduce new products to your potential customers offered only through your website to encourage them to shop with you online more often.
In-Store Only Sales are Good, Too
If you have a brick-and-mortar business and are trying to get people through the door, then hosting an in-store special is perfectly valid as well. Maybe you have small items that would be too much of a hassle to ship or you want people to be able to try out new products and show them tangible items. Some examples of in-store promotions could be:
Host a day or a weekend of a "buy two get one free" of a certain item

Give away a free in-store item with any purchase

Host a special event and make a party to show off a new product or simply deplete some of last season's inventory.
Then Promote Both In-Store and Online Sales Simultaneously
Your online efforts and in-store promotions should complement each other to provide an overall increase in customers. Use your website to drive traffic into your store and make sure your in-store customers know about your online promotions. When pricing uniforms online and in-store, they don't have to be the same offers but you might spark a customer's interest by letting them know all about what you have going on. Remember, all boats float with the rising tide so don't treat your website like a separate business.