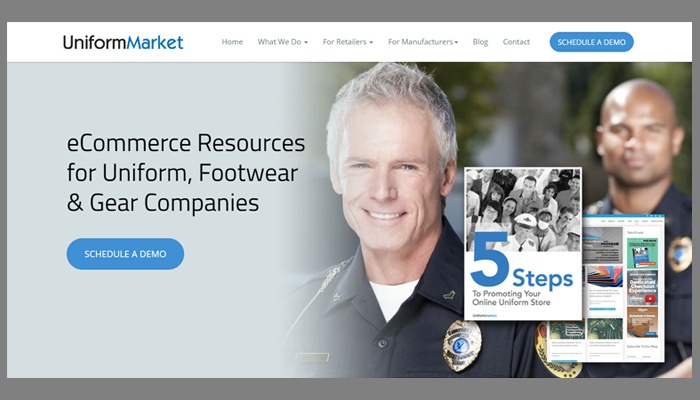 Knowledge isn't just power; it's also wealth! The more information you have about your industry, the easier it is to attract and retain customers at minimal cost, yet industry-specific information is hard to come by. UniformMarket is committed to helping all firms in the uniform industry learn everything they need to know for successful marketing. Our Resources page will provide you with
Engaging Guides
Uniform marketing is a complex process, requiring carefully-tailored service to a wide variety of customers with different needs and expectations. Even the most experienced marketers will often struggle to supply this effectively. UniformMarket strives to simplify this process, providing in-depth guides on key topics in the uniform marketing industry, such as:
Publicity tips for online stores
Which metrics to use in order to measure online B2B marketing, and how to interpret those metrics
How to manage and expand uniform campaigns on the Internet
All of our guides break down complex marketing processes into simple steps, allowing you to understand and apply them with ease. We tailor these reports to uniform suppliers in all industries. Whether you supply corporate attire, medical scrubs and coats, or official government outfits, these guides will prepare you to achieve all of your company's goals. Simply enter your information, download the guides, and take the next step toward uniform marketing success.
Brief, Effective Blogs
Although guides and other long form content provide the most detailed information, they are often impractical for business leaders with busy schedules. Such individuals prefer quick tips to help them refine what they are already doing, encouraging best practices while identifying and eliminating mistakes. For this reason, we supplement our guides with quick, efficient blog posts on marketing practices. Our two blogs are:
The Uniform Marketing, Technology, and eCommerce Blog- This publication addresses a broad spectrum of uniform marketing topics. Our goal is to provide readers with a constant stream of business advice, allowing them to address the myriad of challenges that uniform marketers face.
The Managing Uniform Accounts, Programs, and Technology Blog- A more pointed publication, this blog focuses specifically on the purchasing programs and other technologies that uniform marketers must navigate. It provides marketers with the technical knowledge they need to translate sales skills into eCommerce success.
Our blogs are ideal for experienced uniform marketers, who know their current customers well but seek advice on enhancing and expanding their businesses. New marketers will also benefit, using the blogs as living guides to the practices they need to establish themselves. From online sales tips to seasonal suggestions to insight into marketing metrics, we give uniform providers of all stripes the knowledge to succeed.
Navigable News
The uniform industry changes as frequently as any other, yet news agencies and business journals often fail to cover it. We fill this gap with the following publications:
Uniform Industry News- This news site consolidates uniform industry updates from all over the Internet. With an eye on this page, you will never miss a new development that is relevant to your business.
The Made To Measure Magazine- Published semi-annually, this journal takes a more long form approach to uniform news. It offers personal stories and in-depth

analyses

, letting you understand every facet of the changing uniform market. Each issue also includes a buyer's guide.
UniformMarket believes that information is a public good, which is why both of our news sites are free to all viewers. Follow them to ensure that no new trend catches you off guard.
Never leave your business uninformed. Contact UniformMarketing today to learn all the secrets of uniform success.