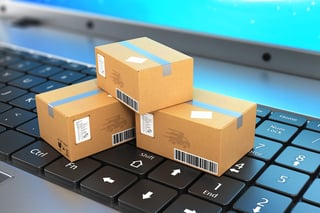 The only thing worse than not having an online uniform store is having one that is poorly managed with incorrect product data. We get it, uniform stores sell thousands of products from dozens of manufacturers. With all the colors, sizes, fabrics, etc to consider, keeping all the products up to date on your uniform website can be a major challenge.
We've fabricated a few scenarios and highlighted the pros and cons, so that you can make your own decision about running an eCommerce site, and at what level.
Don't Offer eCommerce?
Next to no maintenance will be required on your website and managing product information
With no option to buy online, you are sending potential customers elsewhere to make purchases

Your only source of income will be your brick and mortar location, in an era where shopping is going increasingly virtual
Only Sell Popular Items Online
Easier to keep your available website products up to date

Streamlines your efforts so you're not holding on to a ton of inventory you won't move
Does not show the range of products you really offer or can get

Bad for SEO and discoverability online

Ultimately you're limiting what you can offer your customers if you're only showing items you can carry in your brick and mortar location

Seriously diminishing your potential customer base
Show The Complete Catalog
Makes you equal to your competition, increasing your chances of sales dramatically

Shows your customer everything

Will help you grow and retain customers

You will get a better idea of what customers are interested in purchasing so you can adjust purchase orders or make changes into the future
Why It's Important to Show The Complete Catalog Online
Showcasing all of the products and services you offer to your customers is crucial for the wellbeing of your online store. It basically levels the playing field, making you just as relevant as competitor uniform stores offering similar products. Here is an example of 150 different uniform catalogs that your business could load directly into your website.
What it ultimately comes down to is, you want to represent your uniform business in the best way possible. Staying competitive in this industry means offering your customers a number of options so they don't feel the need to look to your competitors for apparel.
Consider hiring a company to help with maintaining product data online. There are multitudes of companies that will contract with you in the US and overseas to help maintain the information on your online uniform store.
At UniformMarket, we offer a platform where all that data is seamlessly and automatically updated for your online store. Don't wait any longer, learn how UniformMarket can help your business maintain all the product data on your online store.