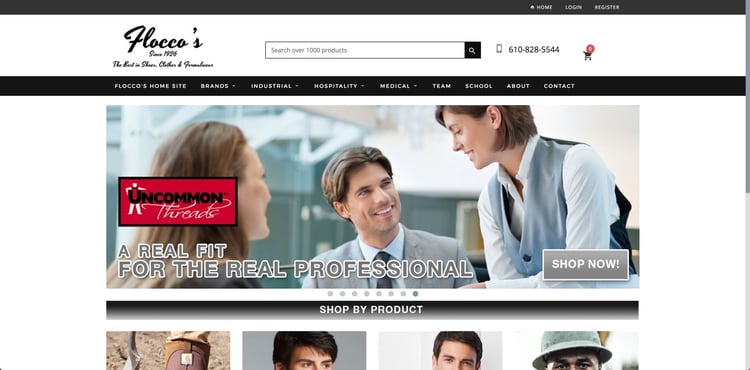 From construction workers to upper management, uniform businesses cater to a wide array of professionals. Regardless of clientele, all uniform companies share the same need for a strong virtual presence. The following companies have achieved exactly that by launching new or redesigned uniform retail websites with help from UniformMarket and Sellers Commerce.

1. Flocco's
Established in 1926, Flocco's boasts a long history of quality and style. The company began as a shoe repair store, operated by Italian immigrant Donato Flocco. His sons eventually expanded the store's focus, despite suffering a difficult economic downturn during the 70s. Their perseverance paid off, and today, yet another generation runs this beloved local store. Flocco's website highlights several brands that consumers know and trust, including Carhartt, Cherokee Medical, and Chef Works.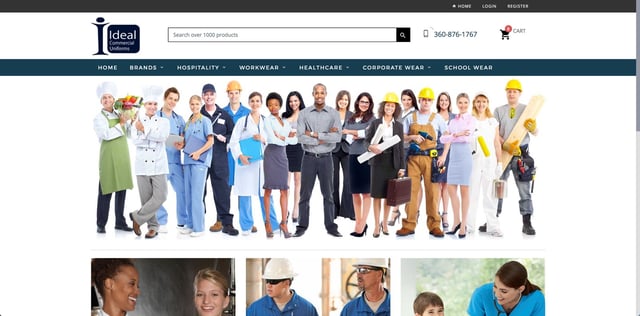 2. Ideal Commercial Uniforms
From hospitality to healthcare, Ideal's uniforms can be found in a wide array of settings and industries. Ideal Commercial Uniforms also offers an extensive range of corporate and schoolwear. The goal is simultaneous comfort and professionalism. Services include in-house screen printing and embroidery. The company's mission statement mentions "[delighting] customers in everything we are doing," and "creating effective branding extensions for our customers."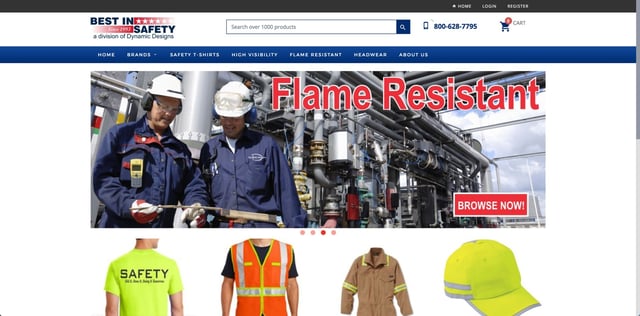 3. Best in Safety
A division of Dynamic Designs, Best in Safety stays true to its name by offering a range of visible and flame-resistant items. Priorities include fair pricing, exceptional service, and durable products. Logos can be printed on vests and shirts, or embroidered on hats, beanies, fleeces, coats, and coveralls. Customers can choose from a wide range of brands, sizes, colors, and embroidery options.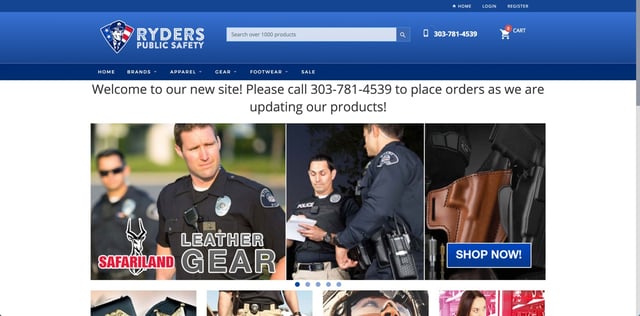 4. Ryders Public Safety
Passionate about law enforcement, former officers Rick Ryder and Brad Abney offer the best equipment available through Ryders Public Safety. Their goal is to provide better service and bring the newest, most revolutionary public safety products to the public at a competitive price. Their top brands include 5.11 Tactical and Hero's Pride.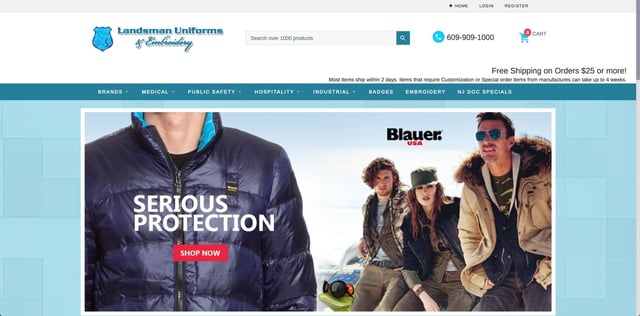 5. Landsman Uniforms & Embroidery
Originally a general department store, Landsman Uniforms & Embroidery shifted its focus in 1962, when founder William Landsman's son Max launched a uniform subsidiary, while still fulfilling his duties at the original Landsman department store. He and his wife originally served customers out of their home, eventually moving operations to the main storefront as the original menswear business began to wane. Today, the company continues to focus on serving a wide range of industries, including public safety, security, hospitality, and more. Landsman proudly serves the casino business in nearby Atlantic City.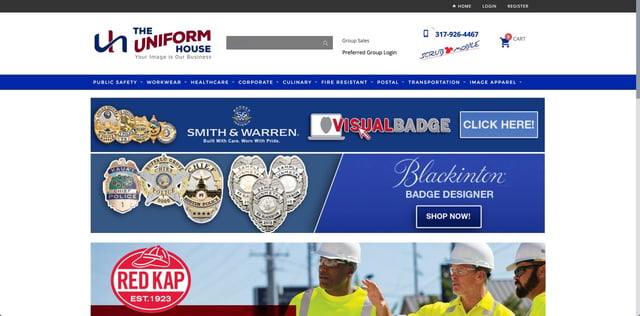 6. The Uniform House
The Uniform House easily lives up to its motto: "Your image is our business." The company emphasizes strong brand identity and recognition by providing professional uniforms for a variety of industries. In addition to public safety, health care, and other commonly represented industries, the site offers apparel for postal and transportation workers. The business has permanent locations in Indianapolis and Carmel, Indiana but also operates a mobile store known as the Scrub Mobile.
UniformMarket can keep your company up to date by ensuring a strong web presence. Contact us today for more information.