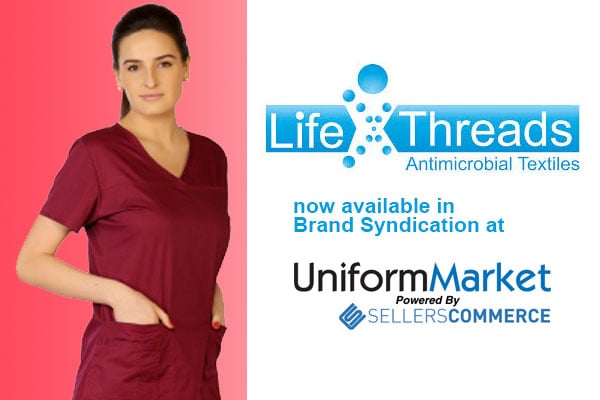 We're excited to announce that LifeThreads has joined the Brand Syndication Program here are UniformMarket! All participating and authorized uniform retailers, dealers and distributors using the UniformMarket platform can easily load the LifeThreads product line on their eCommerce websites.
LifeThreads, a life sciences company based out of New York City, manufactures a first of its kind product line of professional medical apparel treated with an EPA-registered antimicrobial active ingredient and binding agents that protect the fabric from harmful pathogens found in institutional medical environments. All LifeThreads garments have a fluid barrier, offering healthcare professionals a layer of protection against bodily fluids, in addition to antifungal properties and odor protection.
Retailers specializing in medical uniforms will benefit from this addition to our product library.
If you are already using the UniformMarket platform, you can log in to your website's admin area and select the LifeThreads catalog.
To view how the LifeThreads catalog will look on your website click here.
Not using our eCommerce platform? Click the banner below.