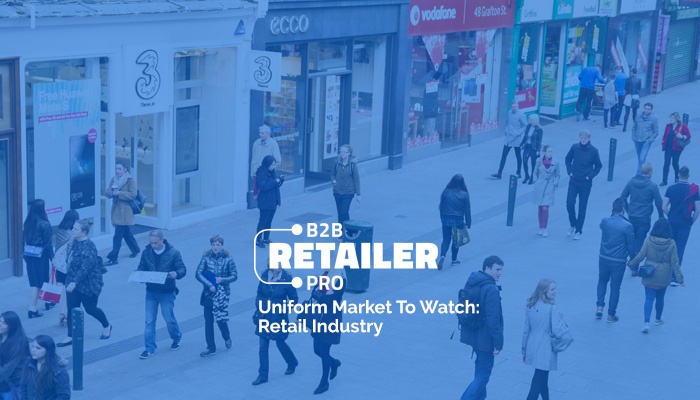 The market is always changing, and successful businesses adjust their operations in accordance with these changes. Few trends are more important to uniform marketing than the ongoing growth of the retail trade. Despite increased competition from online stores, retail businesses continue to expand, and are projected to add 314,200 jobs by 2024. By offering retailers easy online access to the uniforms they need, you can take advantage of this trend and achieve enduring financial success.
The Importance of Uniforms for Retail Success
While often treated as minor features, uniforms are essential to retail companies. Quality uniforms offer a myriad of benefits, including:
Customer Convenience- A good uniform makes it clear who is an employee. This is critical for customers who need assistance but don't want the embarrassment of asking another shopper for help.
Productivity Promotion- In addition to providing customers with convenient experiences, uniforms must offer comfort to employees as they work. The more comfortable your uniforms, the more productive your workforce will be.
Savvy Styles- Uniforms are not mere clothing; they are also a part of your brand. The more unique and stylish they are, the more likely customers are to remember you, tell their friends about you, and come back to buy more. It is thus essential to find attractive uniforms that stand out from the competition.
As a uniform marketer, it is your job to show retailers how your products can achieve all of these goals. This means not only illuminating the value of your gear, but also tailoring different products to the unique characteristics of each store. Best Buy, for example, is famous for its blue shirts, while Home Depot employees are known for wearing orange aprons. By taking tropes like these into account, you can offer retailers the gear they need to make their brands stand out.
Taking Stock of Industry Trends
The growth of the retail workforce may seem puzzling, given that physical stores face heavy competition from online sales giants like Amazon. Yet as popular as Internet shopping may be, many customers prefer the chance to feel, smell, and try on the items they buy, which is only possible in traditional retail. Online retailers recognize this, and many seek to diversify their operations with physical stores. This is perhaps best exemplified by Amazon's recent decision to buy Whole Foods.
Uniform marketers that want to succeed must pay attention to such nuanced trends, identifying the potential for growth in industries that may at first glance seem stagnant. Along with retail, countless other fields are projected to add jobs, including:
Sanitation- 136,300 new jobs by 2024
Medical assistance- 138,900 new jobs by 2024
Construction- 147,400 new jobs by 2024
Customer service- 252,900 new jobs by 2024
Nursing assistance- 262,000 new jobs by 2024
Food service- 343,500 new jobs by 2024
Registered nursing- 439,300 new jobs by 2024
For more information on these and other trends in online gear sales, contact UniformMarket today.