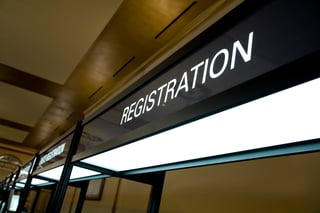 While some businesses are heading into their slower season, this time of year is excellent to start looking ahead to trends and also begin putting deals together for the rest of 2017 and beyond.
Winter is great for trade shows in the uniform business, where owners get a first look at cool new products, meet various manufacturers, discuss current topics with industry peers and maybe even put together some future orders. The modern trade shows are fun for those of us in any aspect of the uniform business, from footwear to logoed apparel.
For people planning their calendars, here are some popular ones taking place this season.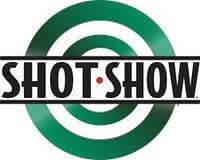 SHOT Show.
Gear up for this celebration of firearms and the shooting experience at this annual event. This year's Shot Show is Jan. 17-20 at the Sands Expo Center in Las Vegas. It attracts all types of firearm enthusiast and those who offer products and services for them, everyone from law enforcement to outdoor recreation fans. While not open to the public, it is a great opportunity for commercial buyers from law enforcement, the military, and other public safety/tactical and service product and service providers from around the world to gather, talk shop and even shoot in designated range areas. One of the favorite events is the Supplier Showcase, where suppliers can directly share various products, tools and options to attendees. This show is great for the uniform/tactical clothing community to connect with potential buyers in person, rather than just looking online or corresponding by email.

PPAI Expo
Las Vegas is also home to the annual PPAI Expo, which takes place Jan. 8-12. The Promotional Products Association international is North America's largest international promotional products trade show, and attracts more than 11,000 distributors from more than 4,000 companies. It's a perfect gathering spot for distributors and suppliers to converge and take a look at new products and discuss current topics. It's an opportunity for members to seek professional development, get motivated and even have fun at scheduled dances and awards ceremonies as well. For uniform-related businesses, it's an excellent opportunity to look for new ways to display logo apparel.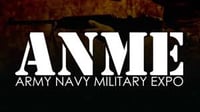 ANME Expo
Behold the Army Navy Military Expo, which takes place Jan. 15-17 in Las Vegas. The winter edition of this event includes an impressive selection of uniform and gear that can be useful for the military or outdoor and tactical uses. Attendees can find a significant variety of uniforms and accessories, everything from knives and camping gear to flashlights and foreign military surplus. This is the first year the event has taken place at Caesar's Palace. If your business is involved in any aspect of public safety, from EMS to military to law enforcement, it's an opportunity to discuss trends and find useful products. The summer one takes place in August.
Conferences are a good way to build relationships with suppliers and manufacturers, and find out about interesting new products that can not only benefit your business but get your customers excited.